Trending:
Everything is poured with concrete: the colonel explained how the enemy defends the "old" occupied territories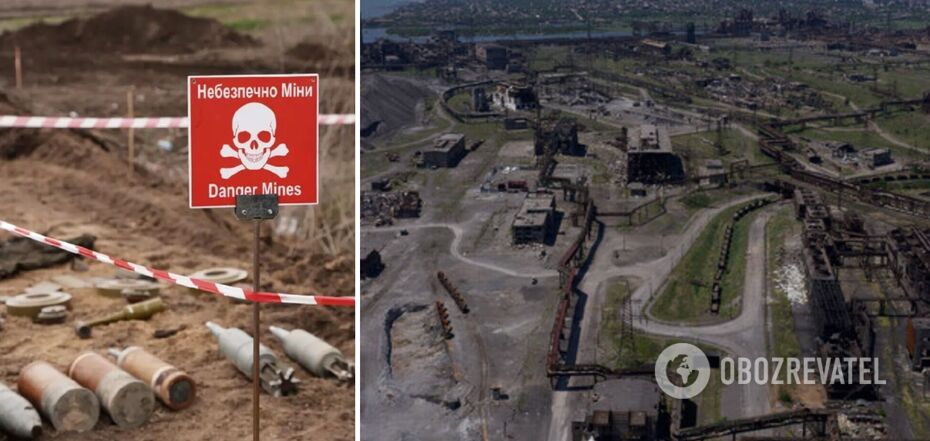 The colonel spoke about the defense facilities of the Russian army
The army of the occupying country Russia makes considerable efforts to strengthen the defense of its borders. Often such defenses have several levels, such as minefields, anti-tank ditches, and flooded areas. However, in the areas seized since 2014, the defense lines are particularly strong.
About this in an exclusive interview with OBOZREVATEL told Lieutenant Colonel of the reserve, international security observer of the analytical center for regional cooperation, military expert Vladimir Gulima. "During this time - and it is the tenth year - everything has already been poured with concrete there. Special engineering structures have been used there, which needed certain resources and certain time," he said.
But cluster munitions are coming to the aid of the Ukrainian Defense Forces. "It was very positive for the advance of our troops that we finally received cluster munitions. They are very effective against such deeply echeloned fortifications," he emphasized.
The expert added that in the time since the beginning of Russia's war against Ukraine in 2014, the Ukrainian army has also managed to gain a significant foothold on certain parts of the front.
"The very same Avdiivka, Maryinka - since the beginning of the full-scale invasion our positions actually remain on the same borders. This shows that stationary fortifications represent a very serious obstacle for the enemy," Gulima emphasized.
He added that the defense of the enemy's new frontiers is not so strong. "As for the new occupation defense structures, there are also metal and concrete ones among them, but they are much fewer. Here are mostly wooden or earthen fortifications, which are easier to overcome than fixed fortifications," the expert explained.
However, according to him, both more fortified enemy defenses and less strong ones need forces there. "All these lines of defense mean nothing without proper cover with firepower, without personnel staying on them. That's why in some directions the Russians were forced to move personnel from the second to the first line of defense, and left only the next firepower there. This also works in our favor," the colonel noted.
As OBOZREVATEL wrote, Deputy Defense Minister of Ukraine Anna Malyar said that Russia is pulling together the most prepared units in all directions. So the occupiers are trying to stop the offensive of the Armed forces of Ukraine.