Trending:
Born in Lugansk: The details of the victim of the car explosion Prilepin appeared. Photo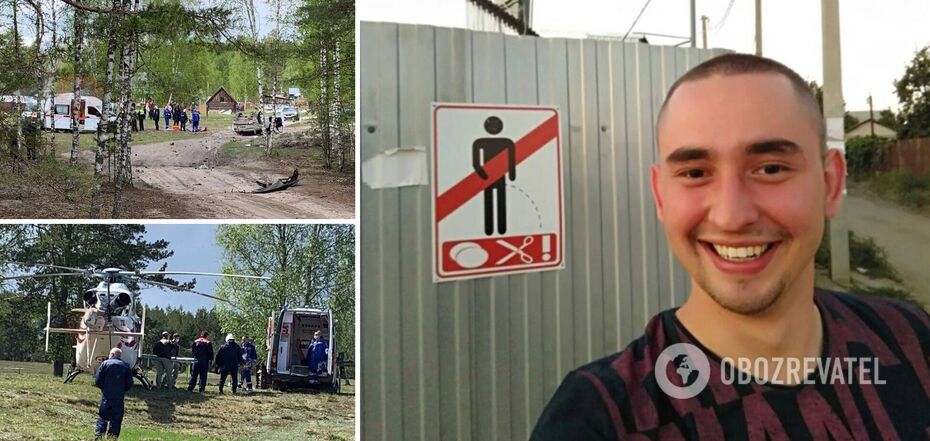 The name of the driver of propagandist Zakhar Prilepin, who died in an explosion near Nizhny Novgorod on May 6, became known. He turned out to be 27-year-old Luhansk resident Alexander Shubin.
Shubin with the call sign "Evil" since 2014 fought against Ukraine as part of the battalion, which was commanded by Prilepin. Russian propagandists write about it.
"In an assassination attempt on Prilepin, 27-year-old native of Lugansk Alexander Shubin died. He used to serve in the "LNR." Since 2014, Shubin (call sign "Evil") served in Prilepin's battalion. In 2018, Shubin moved to Nizhny Novgorod region, where Zakhar Prilepin and his family live," one of the Russian subpublics noted.
It also showed a photo of the liquidated separatist fighter.
Meanwhile, Russia's federal channel Rossiya-1 said that an explosive device planted by unknown assailants under the underside of the propagandist Prilepin's car exploded while the car was being unloaded. At that time, Prilepin got out of the car, and Shubin remained in the cabin. The propagandists also stated that Prilepin allegedly had his daughter with him, who was not injured.
"The explosion of Prilepin's car occurred at the moment of unloading the car. The writer and his daughter got out of the car, and the driver stayed inside. This was reported by the host of "Russia-1" Eduard Petrov. The criminals did not pursue Prilepin, and the explosive device went off the moment the car arrived at a predetermined point," the propagandists of the Russian Federation reported.
Recall that on May 6 it became known that the car in which Prilepin and his security guard-driver were traveling was blown up in the Nizhny Novgorod region of the Russian Federation. The propagandist's car was literally blown apart by the explosion, almost completely demolishing the front end.
The driver was killed on the spot; Prilepin himself was seriously injured. According to some reports his leg was torn off.
Russia has already made a real hysteria about this. For example, Russian Foreign Ministry spokeswoman Maria Zakharova accused Ukraine and Ukrainian President Vladimir Zelensky of what happened, while "liberal" Kseniya Sobchak began to argue that it was unacceptable to eliminate a mercenary who had confessed to numerous murders and war crimes.
An interception plan was declared in the region, roadblocks were set up on the roads, and all cars were checked.
Hours after the explosion, the Russian Interior Ministry announced the detention of a "probable suspect in the attempt" on the propagandist Prilepin.
Only verified information in our Telegram channels Obozrevatel and in Viber. Don't be fooled by fakes!