Trending:
Välbe accidentally revealed Putin's "sore spot" and received a response online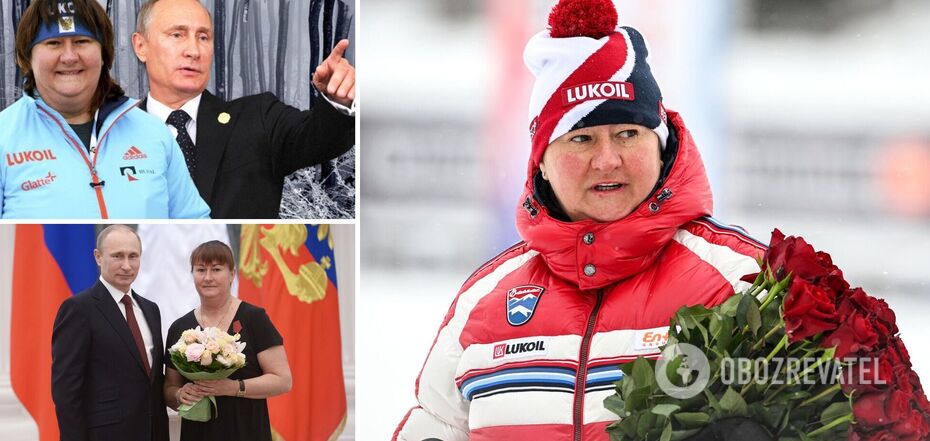 Välbe accidentally revealed Putin's ''sore spot'' and received a response online
Commenting on Russia's suspension from international competitions, the head of the Russian Ski Racing Federation, Yelena Välbe, said that it was done to "annoy" Putin. According to the 55-year-old three-time Olympic champion, the Russian president is very fond of sports and the IOC is deliberately making the Kremlin leader uncomfortable.
Välbe is also sure that Russian athletes will definitely not go to the Olympics without the flag and anthem.
"If not, we will compete at the Friendship Games. At that time, the status of these competitions will be almost at the level of the Olympic Games. We are not creating an alternative to the IOC, we are doing this so that our athletes do not feel disadvantaged. After all, now it is not even a punishment for the athletes, it is a punishment for the president of our country. Everyone knows how he feels about sports, and they are trying to press the issue. We have to endure all of this," Välbe said on the RTS Novosti Khakassia YouTube channel.
The official also sang a standard song about how sanctions are only good for Russia.
"It seems to me that if our country, starting in 2016, when we were first sent to the Olympics without a flag and without an anthem, had stood up and said no, then perhaps the situation would be different now. People always look at it as if they agreed to it, which is great, we can go on and on and on... All these sanctions only make us stronger, and that's the truth. We are becoming more united," concluded Välbe.
This interview with the head of the Ski Racing Federation caused a violent reaction on the Internet. Fans ridiculed Välbe's fears.
"We need to give the president some money to make him happy. I propose to raise VAT by another 2%," "Yeah... it's always Obama's fault, and you're only plotting against Putin. LA - the logic of an amoeba ((There is simply no limit to Vyalba's stupidity, and she will not calm down...", "Athletes without international starts, but the president suffers. What is she talking about? What kind of a crazy woman is she?", "Next time, let Välby think better before giving away state secrets, she gave away her weakness so easily," users mock.
Only verified information is available on our Telegram channel OBOZ.UA and Viber. Do not fall for fakes!