Trending:
Medvedchuk, accused of treason, stripped of his right to practice law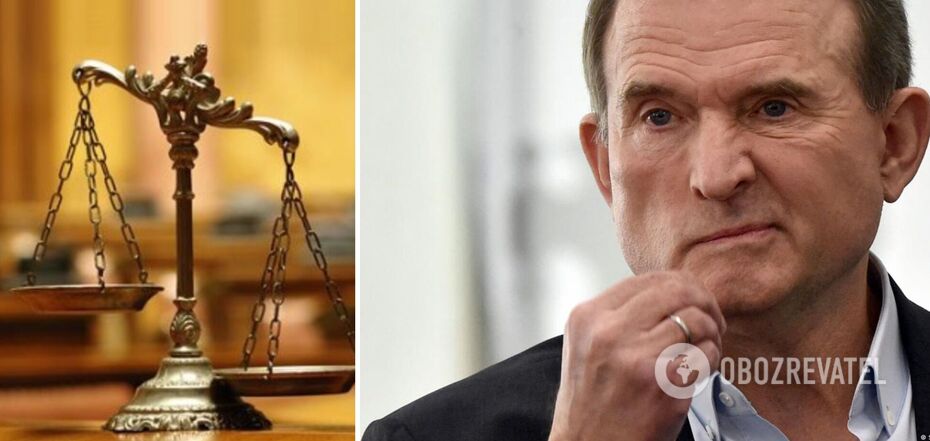 Medvedchuk can no longer practice law in Ukraine
The Disciplinary Chamber of the Kyiv region's Qualification and Disciplinary Commission of the Bar has deprived Viktor Medvedchuk, a disgraced ex-member of the banned faction "OPZH", of the right to work as a lawyer in Ukraine. He discredited the legal profession of attorney by his actions back in 1980, when he actually led his client, Ukrainian poet and dissident Vasyl Stus, to a hard labor sentence.
About the triumph of historical justice, the famous Kншv lawyer Roman Titikalo told on his Facebook. Together with his colleagues he sought such a decision since 2016.
It should be noted that Vasyl Stus was one of the most famous representatives of the Ukrainian intelligentsia of his time. He desperately defended the subjectivity and development of national culture, for which he was persecuted by the Soviet regime.
In May 1980 he was arrested again, declared a particularly dangerous recidivist and in September was sentenced to 10 years of forced labor and 5 years of exile. He refused the lawyer Medvedchuk appointed for him, but the court of that time did not consider the legal demands of the prisoners at all.
In his turn, Medvedchuk did not use all means and ways to clarify the circumstances of the case, to acquit the accused, and did not provide the latter with proper legal assistance, thus violating the requirements of Article 23 of the Fundamentals of Criminal Procedure of the USSR. Also during the hearings the lawyer admitted his client's guilt that at first violated the ethics of the profession even the soviet code and secondly led to Stus' conviction for 10 years of the forced labor and five years of banishment.
The brutal conditions of imprisonment, as well as the prejudiced attitude of the warders, forced Stus to repeatedly resort to protests, including a dry hunger strike. Eventually, in 1983, the poet and dissident's heart stopped, and Medvedchuk never acknowledged any involvement in this death.
Earlier OBOZREVATEL reported that the Kyiv court seized from the property of Medvedchuk's wife Oksana Marchenko land on the bank of the Dnieper. The area of the plots is 9.5 hectares, the cost - more than 204 million UAH, and it went to the odious TV presenter contrary to the laws of Ukraine.
However, this is not the worst thing that happened to the "other half" of the treasoner. Marchenko herself, seen in the financing of pro-Russian activities in Ukraine, for which she is wanted and may go to jail.
Only verified information in our Telegram channel Obozrevatel and in Viber. Don't be fooled by fakes!