Trending:
YouTube allows videos advertising Wagner PMC to be posted - Sunday Times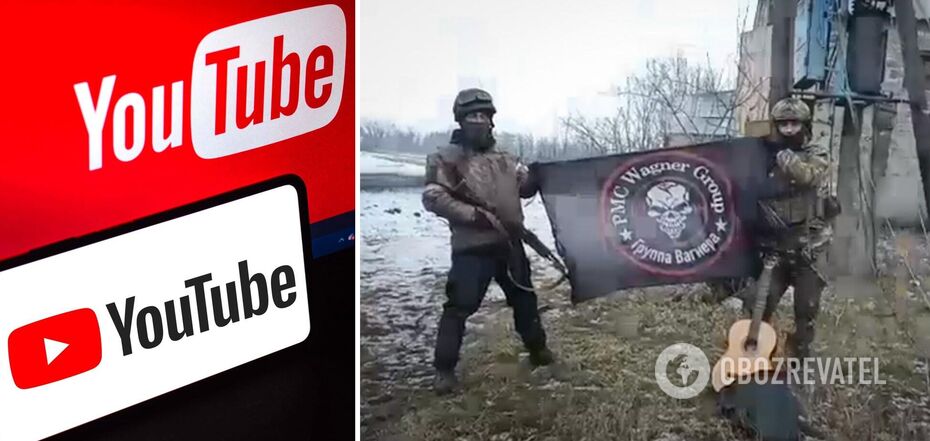 Wagner is advertised on YouTube
The YouTube platform (USA) does not prevent the private military company Wagner, which is recognised by the US Treasury as a transnational criminal organisation, from advertising on its platform. Despite the fact that Washington has imposed sanctions on this PMC, YouTube hosts a lot of videos glorifying war criminals.
In addition, these videos are used to raise money for ammunition for Wagner mercenaries, invite them to sign contracts, spread propaganda, and more. This was reported by the Sunday Times.
The publication's staff noted that often, after watching a video about Wagner mercenaries, the user is shown even more aggressive videos about the Russian military. Many videos about PMCs have received over a million views.
Such videos can be found in the public domain, although a YouTube representative stressed in a comment to the media that such content is prohibited on the platform.
"Content intended to glorify, promote, or assist violent extremist or criminal organisations is prohibited on YouTube. Google is committed to complying with US sanctions laws and enforcing the relevant policies, notwithstanding its terms of service," he assured.
It is possible that the content related to the private military company Wagner has not yet been reviewed by YouTube moderators. After journalists contacted the platform's administration, some videos with PMC details were removed.
As reported by OBOZREVATEL:
- Earlier, part of the source code of Twitter's recommendation algorithms was published in the public domain. These are internal "rules" that recommend content for some users and can hide content from others. It turned out that some posts about the war in Ukraine could be deliberately downgraded by the social network.
- At the same time, Twitter has lifted restrictions on posts from accounts associated with dictator Vladimir Putin and his administration in the Kremlin. Now, the position of officials of the terrorist state can be freely disseminated to a wide Twitter audience.
Only verified information is available in our Obozrevatel Telegram channel and Viber. Do not fall for fakes!