Trending:
Where to store batteries at home: they will last much longer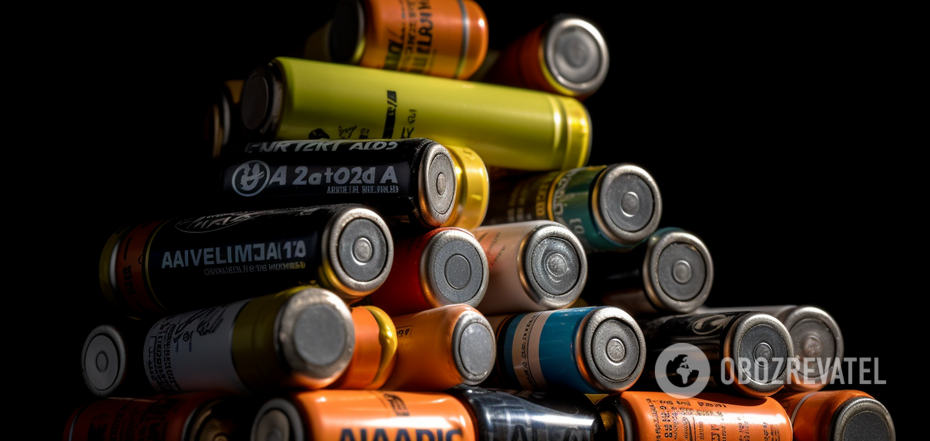 Batteries should be stored in a cool, dry place
There are many opinions on how and where to store batteries. According to one, batteries should be stored in a dry place at room temperature. According to another, batteries need a low temperature, so they should be placed in the refrigerator.
Experts confirm that batteries can discharge faster at too high a temperature. However, there is one very important rule that is often forgotten: batteries should never be stored in places with high humidity. Read OBOZREVATEL's article on the best places to store batteries at home to make them last longer.
Can you put batteries in the fridge
Batteries should not be stored at temperatures below +6 °C. The average temperature in a refrigerator is usually +7 °C. So, in principle, the temperature is more or less suitable. But that's not the problem.
The fridge is too humid. Condensation often forms there. This will quickly cause the batteries to rust. Remember: the place where the batteries are stored should not only be cool, but also dry.
The only condition for storing batteries in the fridge is to put them in a special waterproof and vapour-proof bag or box. Another controversial issue is whether batteries should be placed near food at all.
What is the optimal temperature?
Batteries discharge quickly when exposed to too high temperatures. Panasonic experts write on their website that "heat is more damaging than cold, especially over the long term."
When you buy batteries, you can store them in a box in a closet or in a drawer - the main thing is that the place is dry and the batteries are not exposed to direct sunlight.
Manufacturers say that it is optimal to store batteries at room temperature and choose a place that is a few degrees cooler.
Earlier, OBOZREVATEL told you how to understand that the smartphone battery needs to be changed.
Subscribe to OBOZREVATEL's Telegram and Viber channels to keep up with the latest news.