Trending:
When the clocks are switched to daylight saving time in Ukraine in 2023: exact time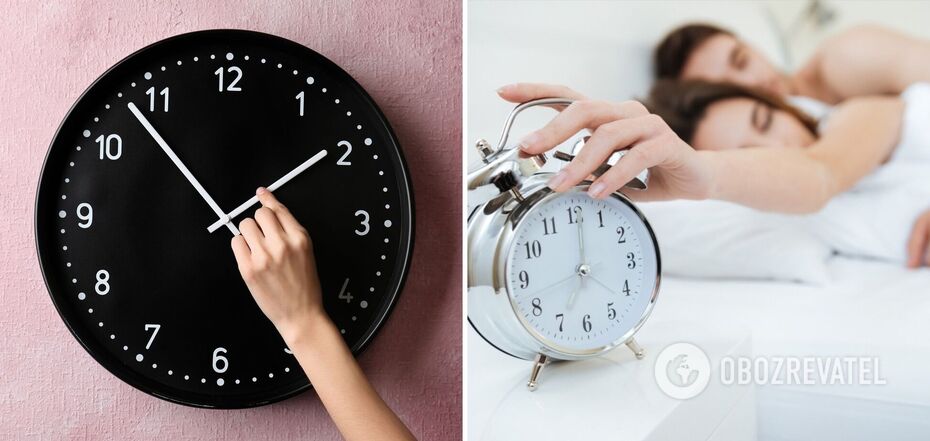 One should get ready for the change of hands now
The debate over the need to change the clocks twice a year in Ukraine is still ongoing, as is the change itself. And the next such change will happen soon. Therefore, one needs to know in advance when the clocks will be reset to daylight saving time in 2023.
OBOZREVATEL revealed the exact date and time. And also how to prepare for the changeover.
When does Ukraine switch to daylight saving time in 2023?
According to the law of 1996, daylight saving time in Ukraine takes place on the last Sunday of March at 3:00 am.
In 2023, this day falls on March 26. The hands will need to be moved one hour forward.
It means that Ukrainians will have to start their business one hour earlier. Wake up earlier, come to work and school earlier, etc. Daylight hours will also increase.
Which clocks need to be reset?
Almost all electronic devices connected to the Internet set their clocks by themselves. We are talking about smartphones, computers, tablets, smartwatches, fitness bracelets, and gadgets like smart TVs.
Thus, mechanical watches need to be reset, as well as some devices that do not receive information about the exact time and date from the network, such as stoves, microwaves, etc.
How to prepare for a clock reset?
According to doctors, such a sudden change in circadian rhythms can negatively affect a person's health, as it disrupts their usual schedule. In particular, people with cardiovascular diseases may experience worsening symptoms. A sudden change can also harm the immune system. That's why you should prepare for the time change in advance. You can do this as follows:
two weeks before the change of hands, start getting up 5-10 minutes earlier every two days;
take a walk before going to bed to saturate your body with oxygen, fall asleep more soundly, and get a better night's sleep;
do light morning exercises to wake up more efficiently;
do not forget to have breakfast - a hearty breakfast will allow you to start your body at full capacity after a night's sleep.
Earlier, OBOZREVATEL published detailed recommendations on how to prepare for daylight saving time.
Subscribe to OBOZREVATEL channels on Telegram and Viber to keep up with the latest events.