Trending:
What you need to do with currant bushes after harvesting to have better crop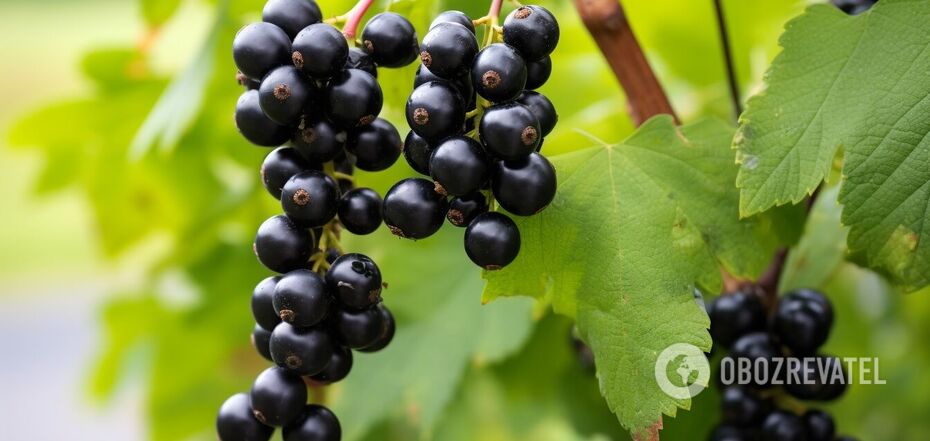 How to feed currants
Autumn is the harvest season for vegetables, fruits and berries. Hosts often forget about the plant after collecting fruits. This is a serious mistake that will lead to negative consequences.
In late summer and early fall, currant bushes form flower buds that will bear fruit next year, so you need to provide the plant with everything that will improve its condition. OBOZREVATEL will help to cope with this.
Pruning
The thicker the bush, the fewer berries it has. Therefore, it is necessary to cut the branches after harvesting from the very bottom to "rejuvenate" the currant and allow new branches to grow and form fruits. Pruning the lower branches will protect the plant from some diseases too.
Be sure to get rid of damaged and diseased branches, as they will not bear fruit. It is better to leave 4-5 young and strong branches. This will be enough for a bountiful harvest next season.
Fertilization and treatment
It is necessary to make fertilizers to enrich the soil with nutrients after pruning. You will need carbide. This is a universal nitrogen fertilizer that does not oxidize the soil. It can be used as a basic soil fertilizer before planting different plants.
Stir 300 g of the substance in 10 liters of water and add 1% Bordeaux agent for a greater effect. Spray the bushes to protect currants from pests and diseases.
If the bushes have been growing at your place for more than three years, you should feed the plant with phosphorus-potassium substances. You can use superphosphate. Dissolve 2 tablespoons in hot water and add one tablespoon of potassium sulfate. Pour the mixture into a bucket and dilute with water so that the container is full.
Regular watering
If the weather is dry, pour 3 buckets of water under one bush of black currants once every three weeks. Water red currants like this once a month as it has a deeper root system.
Earlier OBOZREVATEL published an unusual way of feeding currants in the fall, which will help to get a bountiful harvest.
Subscribe to OBOZREVATELchannels on Telegram and Viber to be aware of the latest events.