Trending:
What to do if your smartphone is not charging: the easiest way to solve the problem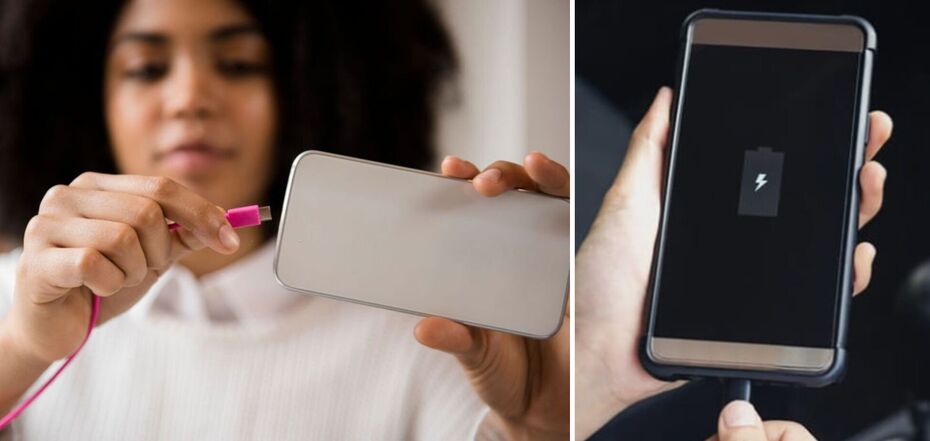 If your smartphone won't charge, the problem may be due to dust
Social media and endless news flow have made people addicted to their gadgets, so when your smartphone or tablet runs out of power unexpectedly, it's stressful. But it's even more stressful to imagine that your gadget doesn't want to recharge, even though you've plugged it in.
OBOZREVATEL advises you not to panic and run out to buy a new gadget or charger, as the solution can be quite simple.
Why the charging port "breaks"
No matter how careful you are with your smartphone, you can't do anything about dust. When your smartphone is in your pocket or purse, it comes into contact with dust, dirt particles, which can clog the most convenient places - the speakers and the charging port.
And since this is not a critical problem, we don't pay attention to all this dust and dirt until it really starts to interfere with our smartphone use: in particular, the speakers may not sound as clear as before, and the charging port may stop working altogether. And the worst part is that your smartphone won't tell you anything about it, so you'll see your phone not charging and not know what's going on.
How to clean the charging port
You don't need to spend a penny to fix the port. The main condition is caution! Both the Lightning port used in iPhones and the USB-C port used in Android gadgets have sensitive contacts that need to be cleaned gently.
The best way to clean the port is with an ordinary wooden toothpick. You can also use something like a needle, but be very careful with it.
To clean the port, insert the toothpick into the port and gently move it around to remove any debris that may have accumulated inside.
USB-C ports require extra care because they have an additional part in the middle. Do not force this part to clean the port under any circumstances.
You may need to repeat the cleaning process several times.
Earlier, OBOZREVATEL told why your smartphone may charge slowly.