Trending:
What to do if there is mold on the stretch ceiling: how to get rid of it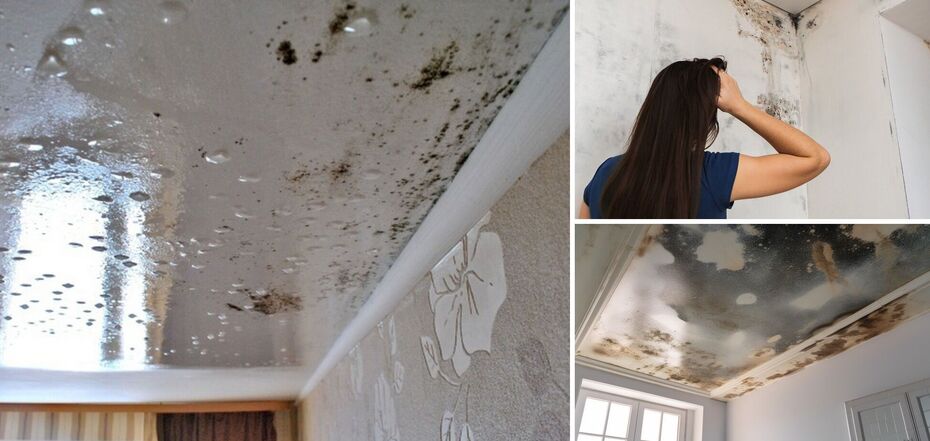 Mold on the ceiling
Stretch ceilings are suspended systems, so the construction itself leads to the existence of a subceiling space with its own microclimate. Mildew is most likely to form there and grow rapidly, affecting larger and larger areas.
Over time, the scale of the problem can become catastrophic. As soon as you notice signs of mold on the suspended ceiling - immediately begin to take measures to eliminate it. OBOZREVATEL tells you how to quickly and effectively solve the problem.
Growing colonies of fungal bacteria "throw" into the atmosphere tens of billions of spores, each of which can cause serious illness. Mold provokes allergic reactions and other skin conditions, asthma, liver damage and can even lead to cancer. Each spore contains mycotoxins that cause terrible health effects.
Among the main causes of mold are the following:
Lack of ventilation or poor operation of the ventilation system;
High air humidity;
The temperature is constantly kept at an optimal level for the fungus.
In fact, mold grows in "greenhouse" conditions. There are five basic steps to get rid of mold.
Damp Cleaning
Without wet cleaning, you should not even begin "antifungal" measures. Wipe the ceiling and walls with a damp cloth or sponge to remove surface dirt.
Anti-Mildew Spray
Buy a special antifungal spray. It will destroy harmful spores, stop the growth of mold, and help prevent mold in the future.
Ventilation system
If mold continues to appear after antifungal measures, poor ventilation is probably the cause. Install ventilation grills or fans in the room to allow air circulation in the room.
Electrical wiring problems
High humidity can have a negative effect on electrical wiring. Specialists recommend checking all outlets and switches and replacing them if necessary.
Professional Help
If all measures do not bring results, you should contact experts who will determine the cause of mold and help get rid of it.
Previously OBOZREVATEL told how to get rid of mold on the walls.
Subscribe to the channels of OBOZREVATEL in Telegram and Viber to keep up with the latest events..