Trending:
What things you absolutely must not vacuum: equipment can be damaged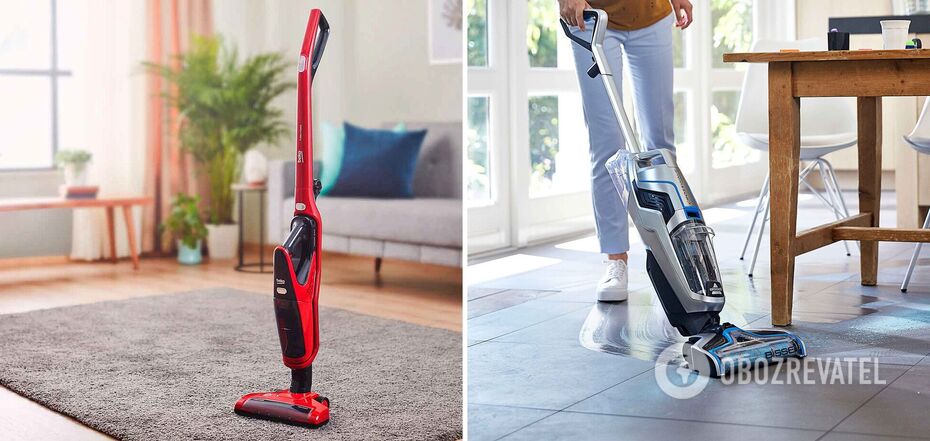 What kind of debris can damage a vacuum cleaner
A vacuum cleaner is an indispensable aid in cleaning, but some mistakes in use lead to disastrous consequences. The dust bag can burst, the filter can become clogged, and even the motor can break.
Broken glass, coins, paper, plant debris and wet food are likely to clog the filters and cause the motor to stop. What other things you absolutely must not vacuum, says the publication Lifehacker.
Liquid
Do not try to soak up liquid with an ordinary vacuum cleaner - the appliance could be seriously damaged. There is a danger even if you use a cordless model. Mildew will form inside the dust bag or container from the moisture, which can lead not only to pathogenic fungal spores, but also to the failure of the entire system. If you do not have a special vacuum cleaner to remove spills, wipe up the liquid by hand.
Soil, ash residue, coffee grounds
A home vacuum cleaner is not designed to pick up ash. The particles are highly likely to clog the filters. This goes for soil and coffee grounds, as they can have high levels of humidity, which again will lead to mold. Experts advise sweeping the debris with a broom first and only then vacuuming.
Sharp objects
Do not clean glass, needles or other sharp objects with your vacuum cleaner, as this may damage the unit. Even if your vacuum cleaner has a cloth dust bag, sharp objects can still cause internal damage to the system.
Cosmetics
The loose powder has particles that are too fine to be properly absorbed by a vacuum cleaner. In addition, the powder may get into the engine and cause a more serious breakdown. Cosmetics are best removed from the floor with detergent and cool water.
Earlier OBOZREVATEL told you how to perfectly clean the floor even without a vacuum cleaner.
Subscribe to channels OBOZREVATEL in Telegram and Viber to keep up with the latest events.