Trending:
What not to gift for a birthday: five forbidden things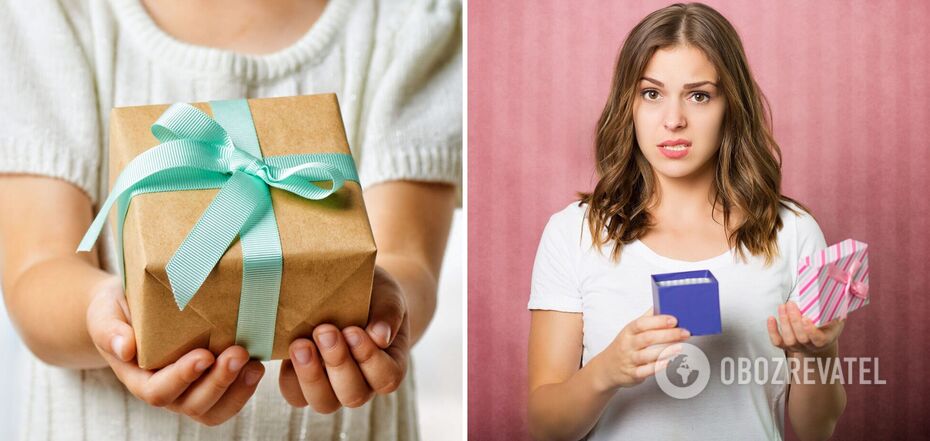 A bad gift can not only ruin the holiday experience, but also bring bad luck
On a birthday one want to please a friend, relative or loved one with a nice gift. However, folk superstitions claim that not every gift will bring real benefit.
OBOZREVATEL looked into the nuances of folk beliefs. And tells you about the five items that should not be presented in honor of a birthday.
A watch
One of the most controversial gifts in general. It is believed that a gifted watch takes years of life and disrupts the normal biological rhythm. It also measures the time until the divorce between the giver and the receiver.
Animals
The gifted animal, according to the signs, will have poor health and wayward character. Therefore, for such a gift, it is necessary to pay a ransom in the form of at least a small amount.
Bags, suitcases, wallets
Empty bags or wallets predict poverty for the person to whom they are given. Therefore, if you still want to give such an item as a gift, put at least a few small bills inside. In this case, the bag will become a magnet for money.
A cross
This is a gift for christenings, not birthdays. It is believed that in an inappropriate situation, a cross can convey the giver's fears and anxieties to the recipient.
Previously gifted items
It is better to give an unwanted gift is better to a new owner without a specific reason. It will bring negative energy to the birthday party, because it was originally intended for another person and does not suit the new owner.
Earlier, OBOZREVATEL revealed why you shouldn't give potted flowers.
Subscribe to the channels OBOZREVATEL on Telegram and Viber to keep up with the latest news.