Trending:
What karma has prepared for 2024 for each zodiac sign: horoscope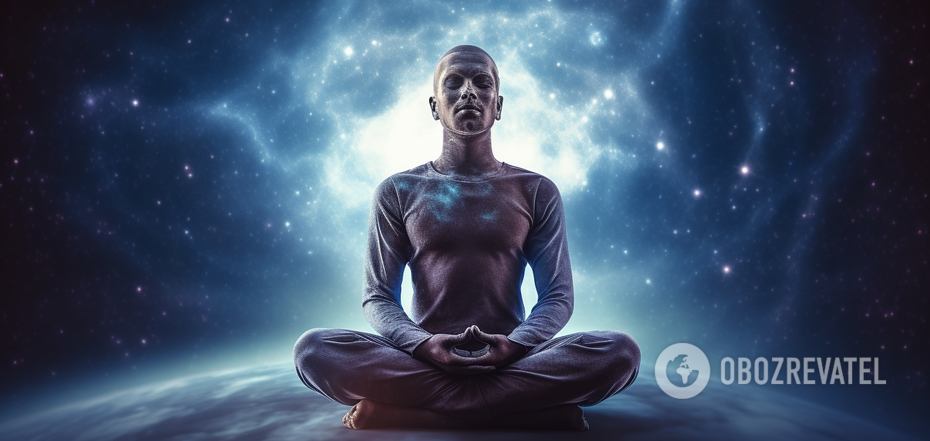 Which signs will face space justice and who will be the most favorable in 2024
Karma is often compared to cosmic justice: the universe never leaves our actions, good or bad, without consequences. Using the power of astrology, we can get valuable information about what 2024 has in store for us based on the karma of our unique zodiac signs.
Astrologers have already told us what karmic twists and turns different signs should prepare for next year. Find out your prediction below.
Aries
Throughout the year, karma will show you that impulsive behavior often leads to difficult situations. This will be your lesson in the importance of self-control. Once you master this art, you will be able to effectively achieve even the smallest goals in life, despite your fears and insecurities. Your innate charm will dispel negativity, allowing your positive karma to reunite with you.
Taurus
It's time to reflect on some of the decisions you've made recently and get back on track. Your karma will gently nudge you, reminding you to take your responsibilities in this world seriously. Don't give in to doubts and setbacks, keep your head up and maintain a positive attitude. You will soon witness favorable changes if you stay true to yourself.
Gemini
You're in for some fantastic news. The heart you put into caring for others will pay off with karma favoring you. Next year promises to be an exceptionally positive year in your life. However, it is very important not to relax and not take things for granted as karma tends to change quickly if you don't think about your actions.
Cancer
Despite the challenges and uncertainties that may come your way, value and cherish your relationships. These invaluable connections will serve as support, helping you overcome any obstacles that come your way. Your karma will allow you to identify toxic relationships and gently distance yourself from people who are toxic to you.
Leo
Next year, it's important not to keep quiet about serious relationship problems. There are challenges ahead, and it's clear that this will be a difficult time. Your karma is pushing you to face all unresolved issues directly. If you take the time and effort to deal with them, it will pave the way for balance in your life.
Virgo
You have a great opportunity for reflection and personal growth. Take advantage of this chance to get rid of the burdens that life often imposes. Use this period of transformation effectively as it will bring enormous benefits. By practicing humility and accepting the true reality of things, you will be able to navigate life with new wisdom.
Libra
You will have to step outside your comfort zone. While this may seem like a real challenge at first, the real point is to realize that everything you've ever wanted is waiting for you outside of this familiar territory. Success will be yours if you are willing to take advantage of the many opportunities that life offers you. The only question that arises is: how badly do you want it?
Scorpio
At times, you may feel like life is spinning out of control, and this will provoke feelings of depression and abandonment. However, don't let discouragement take over. Act gently but decisively and you will recover by the end of the year. Be careful and learn to appreciate the precious gifts that life generously gives you in the midst of chaos.
Sagittarius
In the coming year, despite occasional challenges, you can expect a sense of stability and balance to permeate your life, which is a state you've long sought. However, don't let complacency blind you. Your inherent generosity to friends, family, and even strangers will reap significant rewards.
Capricorn
You will become much more self-confident, which will not only give you strength but will also affect your relationships, deepening them. If you are currently in a committed partnership, it's time to take it to the next level. As an individual, keep an open mind and be patient, and love will find you at the right time.
Aquarius
After a year full of stress and anxiety, peace and tranquility await you. Your hard work will finally pay off, and you will reap the benefits of your labor. However, don't forget to set new goals after reaching each milestone. Keep your expectations realistic to avoid unnecessary disappointment.
Pisces
Your karma has incredible opportunities in store for you if you stay honest and use your intelligence wisely. Whether it's a promotion, a new relationship, an exciting project, or a personal transformation, embrace these opportunities with sincerity and give them your all. You will be rewarded when the time is right. To make this happen, you will have to maintain a high level of motivation and dedication.
Earlier, OBOZ.UA told you which zodiac signs will be dangerous to communicate with in 2024.
Subscribe to OBOZ.UA on Telegram and Viber to keep up with the latest events.