Trending:
What is the danger of fast charging for a smartphone and what to do to avoid "killing" the battery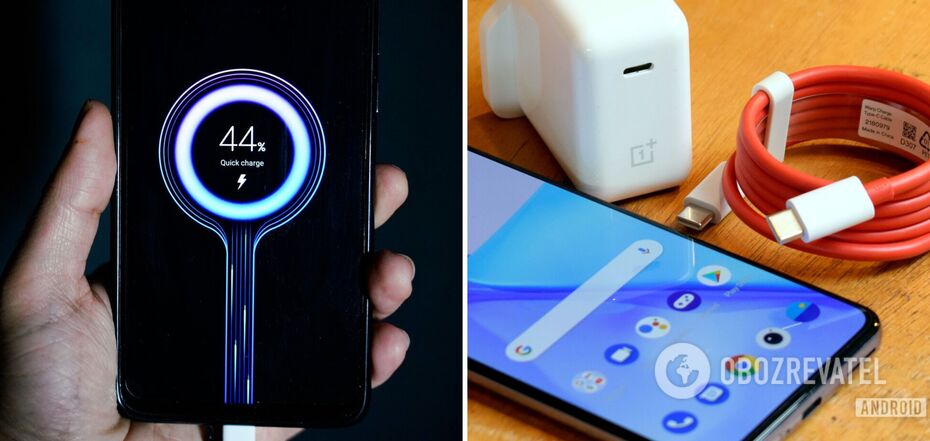 The function can only be used safely with the correct accessories
When you're waiting for the lights to go out soon, it's logical to use your smartphone's fast charging function to store as much energy as possible. However, experts say that frequent and improper use of fast charging can cause significant damage to the device. That's why it's important to know how to use fast charging correctly to protect your smartphone.
OBOZREVATEL has figured out the nuances of this useful feature. And tells you how to use it safely.
What is fast charging?
To provide faster battery charging, manufacturers have introduced a new technology that involves connecting a smartphone to a power source with a higher current. It's the same way we open the tap harder to draw water faster. In the case of this function, the connection characteristics are 20 V and 5 A. With standard charging, these figures are about half as high.
In modern smartphones, this process is regulated by a special protocol that allows you to disconnect the device from the power supply in time. It also determines how much the battery is discharged and calculates the optimal current characteristics for filling it. This happens according to the following algorithm:
the power controller is connected to the power supply and receives all the necessary parameters;
based on this data, the optimal power and current is determined;
when the battery is 50-70% full, the automation switches to a slower charging mode and switches it to the top-up mode.
Can it harm the smartphone?
If fast charging occurs regularly and without these restrictions, it accelerates the process of battery wear and tear. Therefore, it is important to avoid using third-party accessories for fast charging your gadget - they may not have the necessary functions, and this can lead to battery problems in the future.
In addition, the original charger protects the battery from overheating in fast charging mode. This also extends the battery life.
Another, and perhaps the main, problem is that there is no unified fast charging protocol - each manufacturer is trying to create its own standard. Accordingly, you cannot be sure that a charger with a quick charge function, which is purchased separately, will be compatible with your model. If not, you risk damaging your smartphone battery.
So is it safe to use fast charging?
Yes, provided you use an original or branded charger. In this case, you can be sure that fast charging follows a safe protocol and your battery is not in danger. Otherwise, you should use a power bank or take care of charging your gadget in advance.
Earlier, OBOZREVATEL told why you should not charge your smartphone in the car.
Subscribe to OBOZREVATEL's Telegram and Viber channels to keep up with the latest news.