Trending:
What indoor plants will help get rid of excess moisture that leads to mold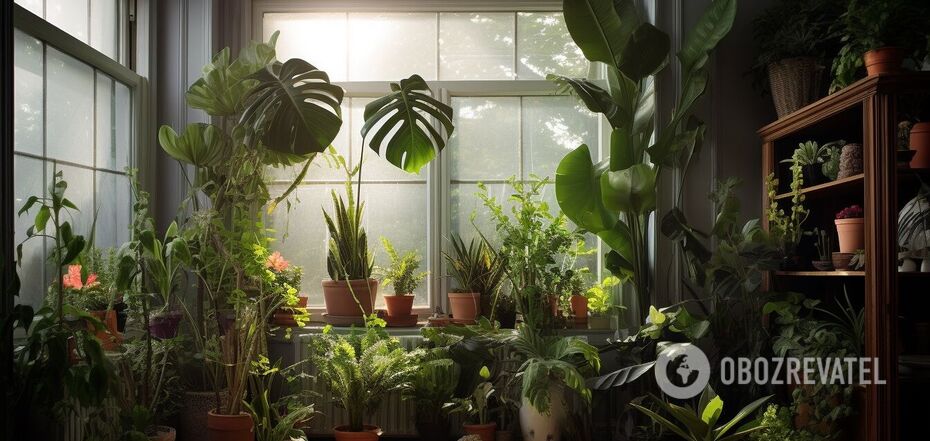 What indoor plants will help get rid of excess moisture
Mold appears in the house due to excessive humidity and low temperatures. The fungus actively grows on the walls and ceiling, making it difficult to get rid of.
However, indoor flowers can not only decorate the house and absorb carbon dioxide but also help avoid the appearance of fungus. OBOZREVATEL has compiled a list of such plants.
English Ivy
This is one of the easiest houseplants to care for and the best at air purification. Ivy is perfect for the bathroom because it likes a humid and warm environment. It does not need much sunlight and can grow in the shade.
However, this plant should be kept away from pets because the leaves contain toxic substances.
Fern
This evergreen plant not only absorbs harmful substances but also helps restore moisture in the air naturally. Ferns thrive in humid environments, so you can safely place a flowerpot in the bathroom to ensure that it gets its dose of moisture and reduces the chances of mold growth.
Crested chlorophytum or spider plant
Flexible leaves in the form of falling ribbons look like a spider. The plant is unpretentious and can tolerate drought and low light. The flowerpot effectively absorbs harmful substances and excess moisture indoors, helping prevent mold.
Earlier, OBOZREVATEL published the simplest indoor flowers that do not need to be constantly watered.
Subscribe to OBOZREVATEL on Telegram and Viber to keep up with the latest news