Trending:
What flowers should not be brought to the cemetery: basic rules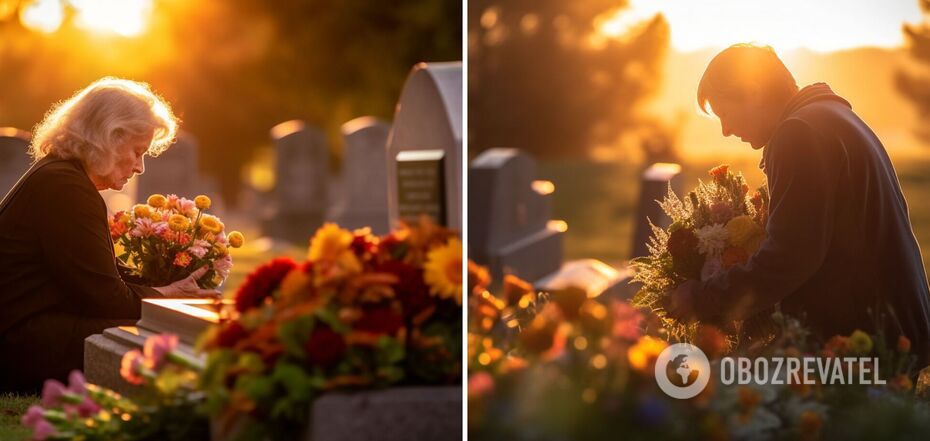 Not every flower can be associated with grief and memory
Shortly after Easter, Ukraine will celebrate memorial days, and thousands of people will go to cemeteries to visit the graves of their loved ones and bring them flowers. Local authorities and eco-activists are urging people to refuse artificial plastic bouquets, as they create piles of rubbish that cannot always be recycled. But not everyone knows that not all fresh flowers are suitable for honouring the memory of the dead.
OBOZREVATEL looked into this issue. We will tell you which bouquets will not be appropriate at the cemetery.
First of all, there are requirements for the appearance of flowers. Overly colourful and lavishly decorated bouquets are not suitable. It is better to follow the rule of three colours and not choose more shades of flowers at the same time. It is also better to refuse packaging and limit yourself to a thin black ribbon on the stems.
Round arrangements will look out of place in a cemetery. Florists advise more restrained pyramidal and diamond-shaped compositions. It is better to choose flowers that are not fully bloomed - lush blooms, as a symbol of the joy of life, have no place on the grave.
As for specific flowers, it is better to give preference to the following types, taking into account what they symbolise:
red rose - passionate love;
pink rose - friendship;
white rose - purity;
poppy - consolation, as well as a symbol of war dead or veterans;
calla lily - marriage and fidelity;
sunflower - admiration;
peony - healing;
chamomile - innocence;
hydrangea - perseverance;
gladiolus - strength of character;
red carnation - brightness;
pink carnation - gratitude;
white carnation - memory;
delphinium - purity of soul;
orchid - delicate beauty.
But in general, experts advise you to focus on what the deceased person loved and your memories of him or her when choosing flowers. A bouquet of the deceased's favourite flowers will never be inappropriate, no matter what anyone says.
Previously OBOZREVATEL told about the basic rules of conduct in a cemetery - what you can and can not do on the graves.
Subscribe to OBOZREVATEL's Telegram and Viber channels to keep up with the latest news.