Trending:
What fish are caught in June: the best bait options for different species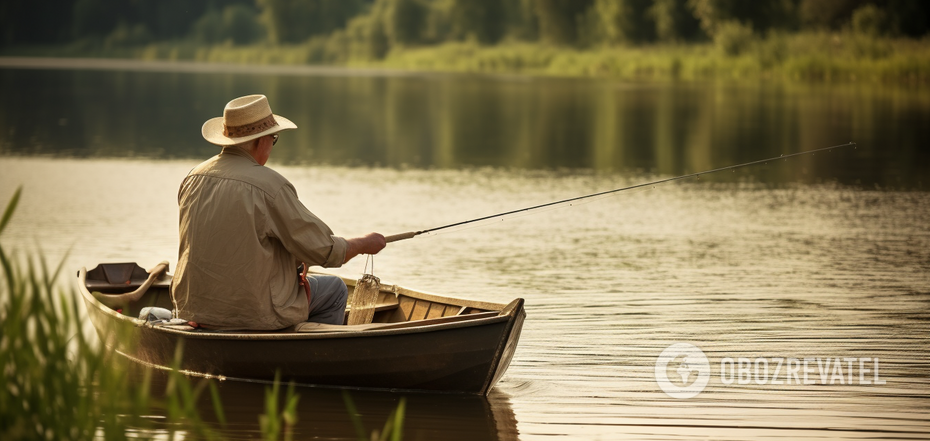 June fishing
June is a hot time for fishermen. The spawning period is over, the nights are warm and the days are long, so you can open another fishing season.
Fishing in June means relaxing in nature with a campfire, baked potatoes and fish soup. About the best options for bait told the edition "Fishing in Ukraine."
Peaceful fish
Fish are usually biting in June, and very actively. This applies to both peaceful species and predators. In June there is a good catch of crucian carp - sometimes there are even "trophy" species. As baits will do:
pearl grits;
steamed wheat;
worms.
At the end of June, crucian carp usually bite in deep water.
Similar baits can be used to catch roach, redfin, carp and carp. Also experienced fishermen take oilcake and corn.
Also in June the tench bites. It is lured out of vegetative places by using cereal bait, worms or boiled corn.
The ram, bream and gustard are caught on pearl barley and worms.
Predatory Fish.
As for predators, perch, pike and pikeperch can be found in June.
Pikeperch start coming out to the shoals at midnight to hunt for fry. During the dawn hours and until about 9 a.m., pikeperch look for food in the depths. During the day, pikeperch tend to migrate at a depth of 5-10 meters.
In June, the catfish also begins to show activity. It is recommended to catch it on crawlers, leeches and frogs. Experienced fishermen emphasize that catfish are nocturnal fish that usually rest during the day.
For chub the best baits will be insects, bugs, grasshoppers, corn and small frogs.
Earlier OBOZREVATEL published a fisherman's calendar for June.
Subscribe to OBOZREVATEL channels on Telegram and Viber to keep up with the latest news.