Trending:
Ukrainians will face a new challenge after the bad weather: a magnetic storm is coming to Earth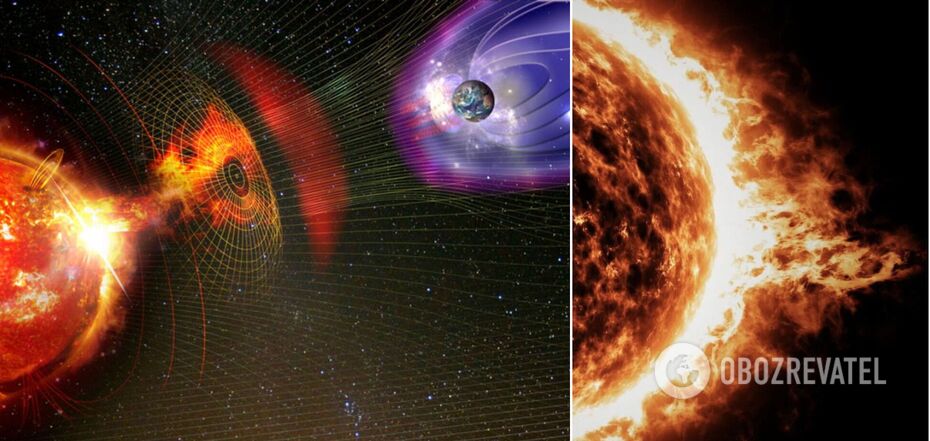 A magnetic storm will cover the Earth in the last days of March
Soon, the lives of Ukrainians will be affected not only by the weather on Earth but also by events in space. On Thursday, March 30, the last magnetic storm of the month will begin.
Fortunately, it will be weak and last only two days - until March 31. This is reported by the weather website Gismeteo.
Then the fluctuations in the Earth's magnetic field will become less active.
Weather-dependent people may experience a deterioration in their health during magnetic storms. The same applies to the elderly, pregnant women, and people with chronic diseases. Often, after solar flares, they complain of headaches, dizziness, nausea, joint pain, fatigue, and insomnia, as well as other symptoms.
How magnetic storms occur
A magnetic storm is a perturbation of our planet's geomagnetic field. They are provoked by streams of charged particles ejected by the Sun and flying toward the planet.
A large number of charged particles are released through coronal holes, coronal mass ejections, and solar flares. They are picked up by the solar wind and travel at very high speeds in all directions.
Some of the particles fly toward the Earth. But our planet is always ready for this because it has a strong magnetic field that protects all life from dangerous cosmic phenomena. Particles flying from the Sun collide with this protective "shield," after which the Earth's magnetic field begins to hesitate, responding to stimuli from space.
Earlier, OBOZREVATEL warned that March 2023 would be marked by magnetic storms that could negatively affect the human body. Older people suffer the most from geomagnetic field disturbances, as they are characterized by cardiovascular disorders during this period.
Read what to do to survive the period of magnetic storms more easily.
Only verified information on our Obozrevatel Telegram channel and Viber. Don't fall for fakes!