Trending:
"Ukraine, Belarus and Russia are in the same boat": Lukashenko made a cynical statement about the war and insisted on negotiations once again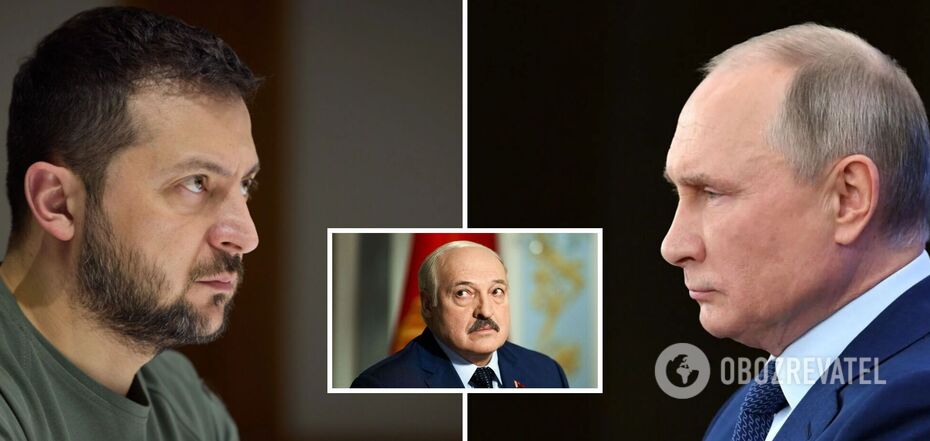 Lukashenko dreamed of negotiations between Ukraine and Russia
Alexander Lukashenko, the illegally elected president of Belarus, stated that he did not like the inclusion of foreign mediators in the negotiations between Ukraine and Russia, but he did not consider himself to be such, because, as he said, "Ukraine, Russia and Belarus are in the same boat". The dictator dreams that "the situation must change" by the fall, and the beginning of a dialogue will be possible.
The relevant statements by the politician were made on Thursday, July 6. On this day he talked to the media. Lukashenko was quoted by Minsk-controlled media.
"I've never considered myself a mediator. I believe that this is a war in our house. Ukrain, Belarus and Russia are, roughly speaking, in the same boat, and this has to be taken into account," says the dictator.
He reiterated the Kremlin's thesis that Europe is supposedly at a disadvantage. Lukashenko suggested that perhaps something will change by the fall. "Maybe not in September, a little later. I don't want to give out any information, but the Europeans are already talking about it. France, Germany. It is the Europeans who lose the most from this war financially. And the beneficiary is actually one country," he said.
Responding to a journalist's question whether the president of Belarus expects Russia to win, Lukashenko said: "I do."
The dictator also said that he was "absolutely convinced" that it would be possible to "sit down at the table and agree" during the negotiations.
As OBOZREVATEL wrote:
- Lukashenko threatened on July 6 that the Wagner troops stationed in Belarus could be "instantly" deployed "for the defense of the state" if necessary.
- Representative of the Main Intelligence Directorate of the Ministry of Defense Andriy Yusov said earlier that the situation with the "Wagner" PMC in Belarus "needs to be constantly monitored in dynamics".
Only verified information in our Telegram channel Obozrevatel and Viber. Don't be fooled by fakes!