Trending:
Toilet bowl will shine: an easy home way to get rid of limescale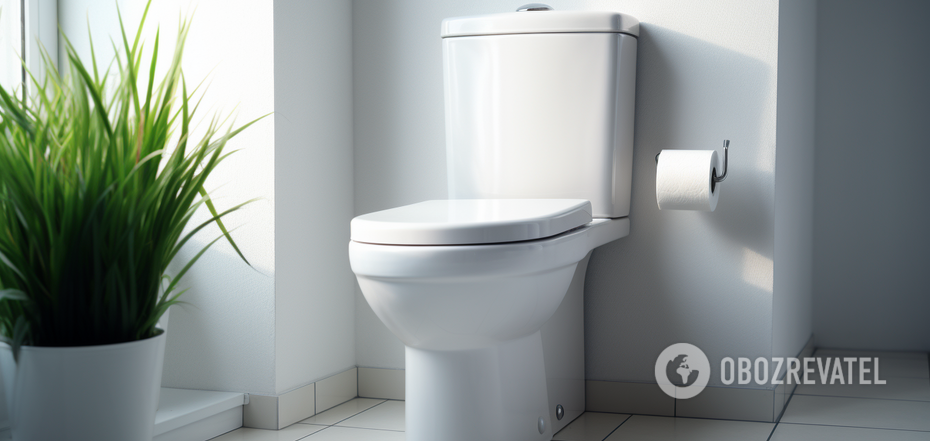 How to clean the toilet from limescale
Limescale is formed under the influence of hard tap water. Mineral salts settle on the plumbing and form a thick layer of deposits that are difficult to clean with conventional means.
This is not just an aesthetic problem - aggressive salts can even damage surfaces if not cleaned regularly. The Express publication told us about simple home methods that will help in the fight against limescale.
Not every detergent can remove limescale. Most of them only superficially wash away visible dirt, but for high-quality cleaning, you need to take into account several factors, including the features of the plumbing. Products that contain acids will do the best job.
Although you may be tempted to use bleach or other chemicals to clean the toilet, they can only make the situation worse.
Laura Harnett, founder of Seep eco tools, explained how to remove limescale from the toilet without using harsh chemicals. The expert suggested using soda crystals and white vinegar to get rid of unpleasant lime stains. You just need to pour soda or vinegar into the toilet and scrub the surface with a brush.
Citric acid will also be effective - you can rub the contaminated areas with half a lemon or prepare an acid-based solution.
If using vinegar or lemon juice alone doesn't help remove limescale, Laura suggested using something more abrasive, such as baking soda crystals, baking soda, or a paste of white vinegar and baking soda. The baking soda mixed with white vinegar forms a paste that is very effective and quick to clean the stains.
For particularly stubborn stains, Laura recommends using pumice stone.
"Gently rub the limescale with the pumice stone to remove even the most stubborn and thickest limescale," the expert suggests.
So, pumice stone will not only help to remove hardened skin, but will also be useful in the cleaning process.
Earlier, OBOZ.UA talked about a simple life hack that will help clean the toilet from stains and make it fresh and shiny.
Subscribe to the OBOZ.UA channels in Telegram and Viber to keep up with the latest events.