Trending:
Three signs will have an extremely lucky week: who's on the list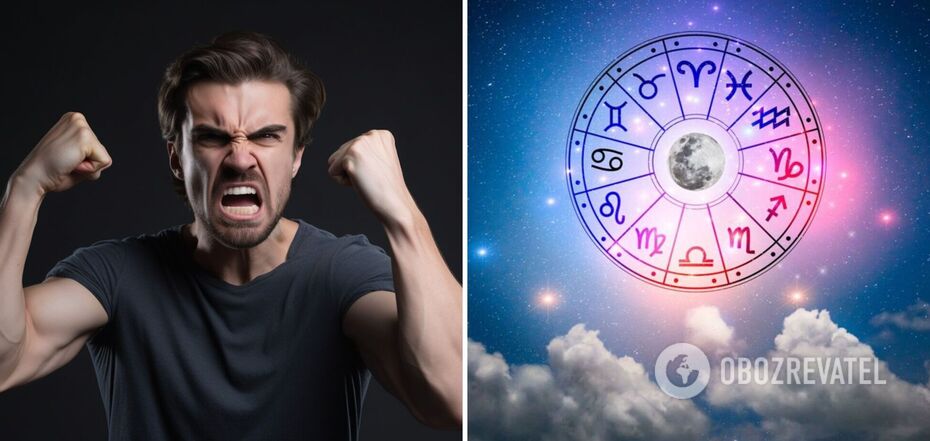 Aries, Scorpios and Pisces will be successful in everything this week
When we start a new week, we all hope that it will be successful, but we cannot fully control its course. Sometimes we tend to focus more on the downs than the ups. However, it is important for us to recognise and appreciate moments of happiness, accepting them fully.
Astrologers can tell us what to prepare for at any given moment. And they have named three signs that will be the biggest favourites of fate this week. Find out if you're one of them.
Aries
Get ready to awaken your creativity and experience the joy of a hobby you've always loved. The whole world has turned into a huge playground for you, just waiting for you to start exploring its hidden treasures. You may be a little scared to let go and give in to your creative impulse. But don't be afraid, the universe has something extraordinary in store for you, just trust it.
In the realm of practical matters, you will find that many problems are solved with surprising simplicity. You will even be able to implement plans that have eluded you for a long time. Get to work, the results will bring you great satisfaction.
And do not forget to enjoy the warmth of love and joyful energy that surrounds you. The atmosphere around you now literally sparkles with passion and romance. Feel a deep connection with your loved ones and gratitude for them. And don't forget to pamper yourself. For example, leave work early for a date with your loved one. It's time to be open and vulnerable, to share your feelings without hesitation.
The past can now be left behind, and a dynamic new beginning awaits you, filled with boundless energy and unwavering optimism. There are many pleasant surprises and exciting events ahead that will bring you great happiness. Immerse yourself in this positive atmosphere, as it gives you the opportunity to fulfil all your obligations and take a new approach to achieving your goals. Believe in yourself with all your heart because the stars are aligned in your favour, guiding you to success at every turn.
Exceptional performance is also evident in your work. So much so that you have the power to erase the mistakes of the past and start anew. Your colleagues support you by offering their support and help. Expect wonderful surprises and confidently approach your goals.
Scorpio
This week you will reveal your biggest and boldest ideas as you feel like the best version of yourself. Try to delve deeper into inner questions that you haven't found answers to. Your inner voice will tell you the right way out. Fearlessly declare your intentions to the universe, saying not what others want to hear, but what you need to say.
Social events can help you network with people from the art world, especially those who combine creativity with modern technology in fields such as film, television and computer graphics. These meetings have great potential as they can provide valuable information and contacts that can help advance your creative career. Be attentive to the people in your life and appreciate all interactions. You are full of energy and inspiration right now, let them help you realise them.
Consider channeling some of that creative enthusiasm into improving your living space. Your home should reflect your unique style, and you can do that now.
In your professional life, too, things will turn out very well for you. You will finally find a solution to long-standing problems. Enjoy the feeling of overcoming obstacles and take advantage of the promising opportunities that come your way. Your financial position remains strong and stable. However, be careful when entering into new business deals. Questionable arrangements could undermine your efforts to succeed. Carefully evaluate each opportunity before taking any action.
Aquarius
Embrace your inner strength this week. Develop a sense of confidence and self-acceptance. You are now approaching an important milestone in your life that could affect your future or simply confirm that you are on the right track. Get ready for a revelation that will allow you to look at a certain side of yourself in a new way, to see yourself from an unexpected angle. Through this self-discovery, you will gain a deeper understanding of your relationships and what you really need from them.
Self-awareness becomes the key to unlocking harmonious relationships. Your newfound self-confidence acts as a shield against unfounded criticism and malicious gossip. You can move forward in spite of the naysayers. So do it. Make sure you have all the knowledge and facts you need to cope with the challenges that come your way. Emotionally, you are in a positive frame of mind that is easily transmitted to others. Use this confidence and let it propel you forward and don't forget to dream - your dreams will be your engine.
On the professional front, things are also looking good this week. You have all the resources at your disposal and many opportunities lie ahead of you - use them to make steady progress. This is a period of gradual ascent, where each step brings you closer to the desired results. Use your strong sense of reality as a springboard for creative exploration and believe in your abilities.
Earlier, OBOZREVATEL published a financial horoscope for September 2023 for all zodiac signs.
Subscribe to OBOZREVATEL's Telegram, Viber and Threads channels to keep up with the latest developments.