Trending:
"This is our territory": a Russian woman "swung" at Finland and dreamed of destroying Poland. Video.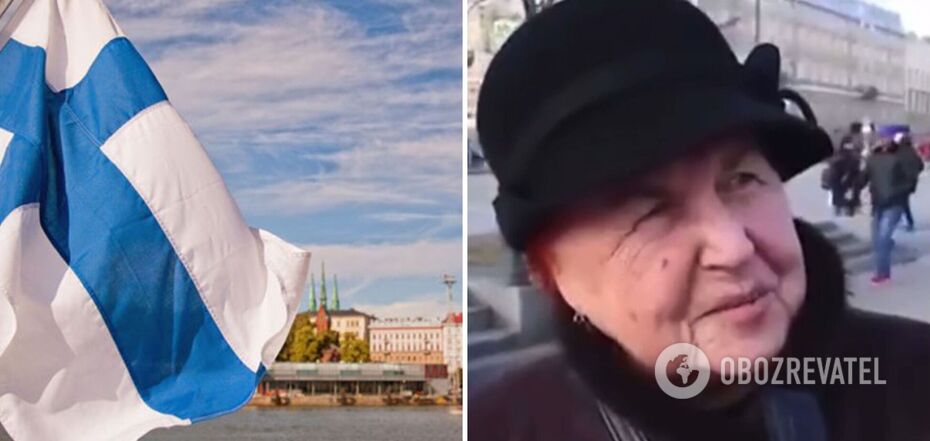 A Russian pensioner "swung" at Finland
Russian citizens are increasingly showing that their minds are hopelessly saddled with Russian propaganda. The victims of Putin's regime believe that Russia "owns" part of Europe, primarily Finland, and that the rest of the countries should be wiped off the map.
Such theses are regularly heard on Russian TV screens, from the mouths of propagandists and government officials, and now ordinary residents of the terrorist state are also talking about it. The corresponding video was published by Ukrainian Telegram channels (to watch the video, scroll to the end of the news).
"Guys, dear, give back what Vladimir Ilyich Lenin gave you. This is our territory, our original Russian territory," an elderly Russian woman said in response to a question about Finland.
She also added that the aggressor country is hampered by "all those Swedes we haven't drowned, it turns out," and eventually decided that some countries in Europe should be destroyed altogether.
"We need to remove Poland, the Baltic states, which do not respect us for some unknown reason, Finland. Then we will be free..." - raved the victim of the regime.
Earlier, Russian top propagandist Vladimir Solovyov threatened a missile or air strike against Poland. He explained that the aggressor state "pities" only Ukraine, the "fraternal people", and will not consider other countries.
"This time we will not talk to Europe, we will not put up with Europe. Do the Poles want to be next? They are not Ukrainians! We will not treat them as brothers! We will destroy all these cities without using ground troops. It is we who pity Ukraine!" - the propagandist said.
As reported by OBOZREVATEL:
- Russian State Duma deputy Andrei Gurulov also called on Russian TV to "wipe the UK off the face of the earth" as the main "instigator" in Europe;
- Russian Ukrainophobe propagandist and host of the Russian state-owned RT TV channel Anton Krasovsky again made genocidal statements. He called for Ukrainian children to be "drowned in the Tisza" and "burned in their homes".
Only verified information is available in our Obozrevatel Telegram channel and Viber. Do not fall for fakes!