Trending:
They can't provide such treatment in Russia: Main Directorate of Intelligence told us about the condition of Delimkhanov, Kadyrov's comrade-in-arms, after he was wounded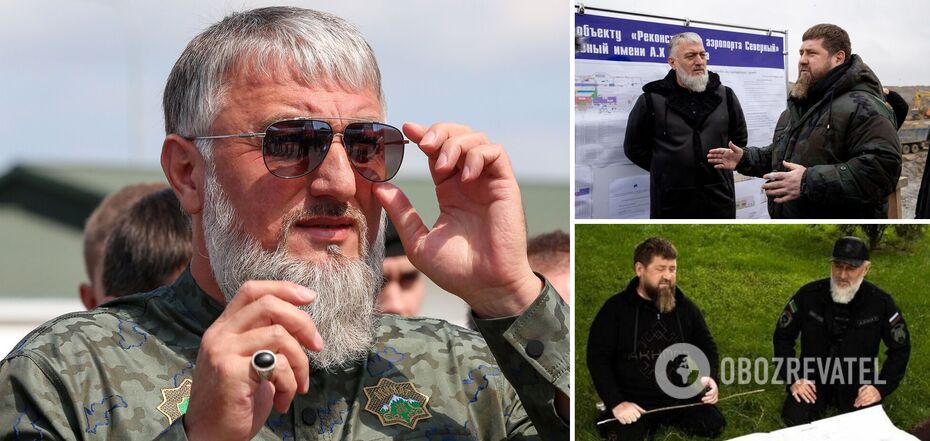 Main Directorate of Intelligence commented on Delimkhanov's state of health
The directorate general of the Defence Ministry's intelligence service believes that Adam Delimkhanov, a member of the Russian State Duma, friend of Ramzan Kadyrov and occupant, may indeed have been wounded. He has problems, in particular, with his legs.
A statement to this effect in a commentary to OBOZREVATEL was made by a representative of the Main Directorate of Intelligence of the Ministry of Defense Andriy Yusov."The story with the wounded Delimkhanov - it is confirmed. He really has big health problems. He was wounded during his stay in the temporarily occupied territories of Ukraine," he said.
It should be recalled that the network claimed that an associate of Kadyrov's was probably wounded in the middle of last month. He allegedly could have been injured as a result of the "brawl" on the evening of June 13. Even Russian propagandists wrote about this possibility (although the Russian Defence Ministry's Zvezda resource edited its report several times).
Kadyrov added fuel to the fire by publishing a post saying that he "cannot get in touch" with his "dear brother" and promised a "generous reward" if he was told exactly where the strike on the Kadyrov base was carried out.
In the end, Kadyrov denied the story, saying he had planted the hoax on purpose, to show how badly the media had lied. The head of Chechnya assures us that his comrade-in-arms is alive and well.
Yusov, a representative of the Main Directorate of Intelligence, doubts this. He pointed out that Delimkhanov has not been shown in full in recent photos and videos. Moreover, according to the intelligence service, Kadyrov's right-hand man needs treatment abroad.
"Actually, in those videos, where Kadyrov showed that he seemed to be fine, if we look carefully, we see only part of Delimkhanov - he is not shown in full. He has a serious wound, including in his extremities, which requires treatment abroad. Such treatment cannot be provided in Russia, in Chechnya, so we're talking about Delimkhanov staying in the United Arab Emirates," Yusov said.
It should be noted that the video, which was recorded by Kadyrov on the evening of July 2, showed Delimkhanov sitting at one table with him. The occupant was visible only up to his waist.
Back on June 14, denying that Delimkhanov had been wounded, the head of Chechnya published a photo of his friend that aroused much suspicion. The Kremlin's accomplices were sitting on their knees on the grass near a map of Ukraine showing the temporarily occupied territories.
The front line seen there was very different from the actual situation. Military analyst Yan Matveev stated that the map depicted frontline positions as of summer-autumn 2022. Therefore there is a possibility that the image in question was archived and not new.
As reported by OBOZREVATEL, rumors about Chechen leader Ramzan Kadyrov's illness are spreading on the net. On the evening of July 2, he denied it in a video with Delimkhanov, but made a strange statement about "short life".
Only verified information on our Telegram channel Obozrevatel and on Viber. Do not be fooled by fakes!