Trending:
The best cities in Europe for an autumn trip: top destinations for your vacation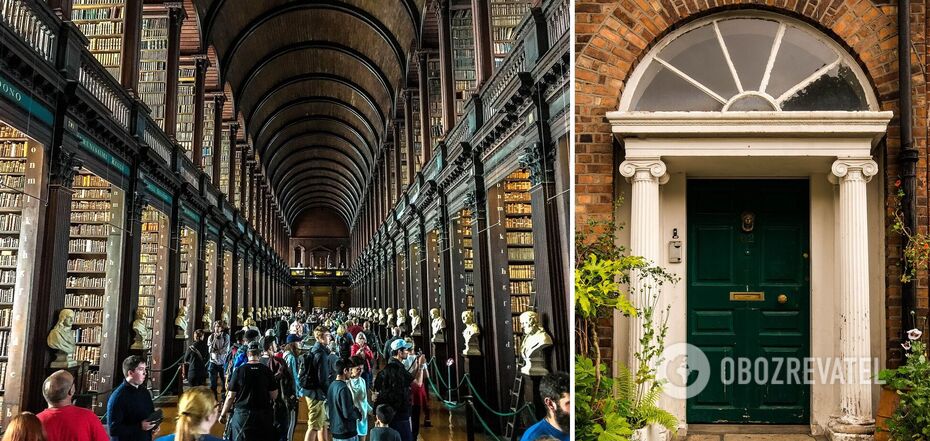 Where to spend your holidays in Europe
Fall is a great time to go on an exciting trip to Europe. The summer heat is over, so it's time to pack your bags and choose a destination for your next trip. If you haven't decided on your destination yet, here are some interesting options.
Amsterdam (Netherlands)
Amsterdam is one of the most interesting and colorful cities in Europe. Autumn here is accompanied by abundant rainfall of bright leaves, which makes this city especially charming. The canals that surround the buildings become even more romantic, and popular parks turn into places for walking with unusually picturesque views.
We should not forget that Amsterdam has a rich cultural heritage. So be sure to find time to visit world-famous institutions such as the Rijksmuseum or the Van Gogh Museum, where you can enjoy masterpieces of art without long lines. Also, various cultural events, festivals and concerts are often held here.
Another feature of the city is its long canals. Excursions along these waterways are an extremely popular activity among tourists. Autumn gives the canals a special romantic atmosphere, so you can go for a boat ride while enjoying the local scenery.
By the way, most Amsterdam residents love to ride bicycles, so there are bicycle rentals almost everywhere. Riding through the streets of Amsterdam is a good opportunity to get a better look at the local architecture. Especially since you can make stops for coffee and rest.
It is worth noting that cafes and restaurants in this city have their own flavor. We advise you to visit one of these places and try cheese fondue, hot roast beef and, of course, local ice cream.
Stockholm (Sweden)
Vacationing in Stockholm in the fall is a great way to enjoy the atmosphere of the Swedish capital when it is buried in golden leaves. Parks, forests and streets turn into incredible colorful paintings at this time.
But above all, Stockholm is famous for its museums and cultural attractions. Be sure to visit the Royal Palace, the Vasa Museum, Stockholm City Hall, Drottningholm, and other city attractions. You can also attend concerts, exhibitions, and various cultural events, which are numerous.
Once you visit this part of Sweden, you will understand why it is called the "Venice of the North". The city has an extensive network of canals. A boat tour is the best way to see the city from the water. It's also a good way to spend a few hours of your time.
In addition, Stockholm offers a wide range of restaurants and cafes where you can taste traditional Swedish dishes. You will especially enjoy the delicacies made from mushrooms or berries, which the local cuisine is famous for.
If you are looking for relaxation, the city offers numerous spas where you can enjoy massages and other treatments for body and soul.
Stockholm has a special atmosphere all year round, so you will definitely enjoy the cultural and tourist attractions here. In the fall, the city becomes more calm and romantic.
Dublin (Ireland)
Dublin is an incredibly interesting and diverse city. It offers tourists numerous opportunities for cultural, gastronomic, and outdoor activities. Although it is not easy to get here from Ukraine, this destination is worth all the effort.
First of all, you should go on excursions to local fortifications. Dublin Castle, Myhayd, and Dreaming Palace are definitely worth putting on every tourist's must-see list. In these places, you can not only enjoy the beautiful scenery, but also immerse yourself in the interesting and intricate history of Ireland.
A visit to the National Museum, where the country's best artistic monuments are collected, will be equally useful. You can get lost in these halls for several hours. By the way, the city also has a museum of photography, where you can see how pictures were created many years ago.
In addition, Dublin is famous for its huge number of pubs where live music traditionally sounds. If you find yourself in one of these places, be sure to try the unrivaled hot sausage, seafood and craft beer.
If you don't like noisy places, then go for a walk in the parks. Fortunately, you will have a lot of choice.
For those who are going to Dublin in the fall, we have good news. At this time, various festivals are held here. One of them is dedicated to light. At this time, you can enjoy light installations and art exhibitions that make the city especially magical.
Earlier, OBOZREVATEL talked about the ancient cities of Europe.
Only verified information is available on our Telegram channel and Viber. Don't fall for fakes!