Trending:
SpaceX cancels the launch of the giant Starship spacecraft: the reason is given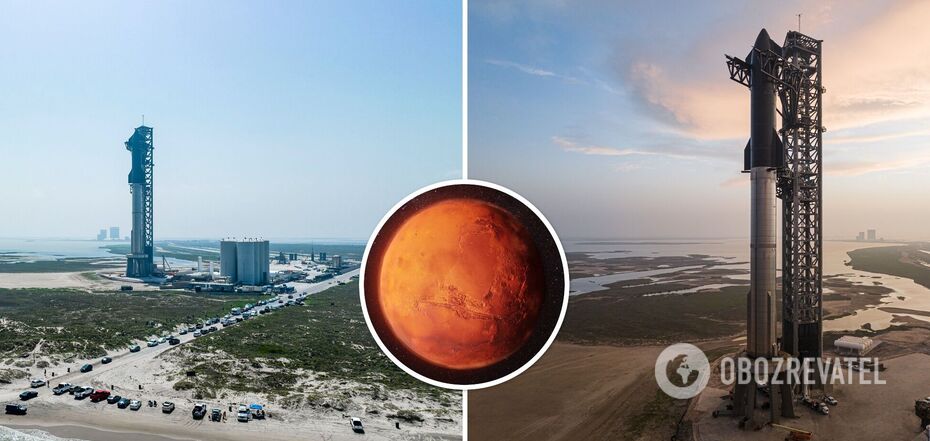 This will be the first orbital flight of the rocket
American billionaire Elon Musk's SpaceX company has announced the launch of its giant Starship spacecraft on Monday, April 17. However, problems arose during the launch attempt: the next attempt was postponed for at least 48 hours.
This rocket is planned to be used in the future to transport people to the Moon and Mars. This is stated on the company's website (scroll to the bottom of the page to see photos and videos).
The launch schedule may change depending on the situation. SpaceX will inform about changes in the schedule on social media.
At the same time, Elon Musk himself noted that he does not expect a breakthrough during the first Starship launch. He admitted that he would consider it a success if the rocket did not explode on the pad and did not rule out cancellation of the launch.
Musk estimated the chances of success as "50-50".
In the event of an emergency, engineers have 150 minutes to fix the problems.
Meanwhile, it became known that during the launch attempt, there was a problem with the pressure in the first stage.
It is expected to be resolved within two days. The rocket launch was postponed for at least 48 hours.
The company promises to announce the new launch date in advance.
For the 120-metre Starship, the planned launch is expected to be the first orbital flight, which would last about 90 minutes. The company's website broadcast the historic event.
It should be noted that Starship is a fully reusable transport system designed to transport crew and cargo into Earth orbit, helping humanity return to the Moon and travel to the Red Planet, as well as further into space.
The SpaceX team has already completed several suborbital flight tests of the Starship upper stage from Starbase, successfully demonstrating an unprecedented approach to controlled flight.
These flight tests helped validate the vehicle's design, proving that Starship can fly through the subsonic reentry phase before reigniting its engines and flipping into a vertical configuration for landing.
As OBOZREVATEL reported earlier, SpaceX has published a new video about the future colonisation of Mars. The video shows what will happen when the Starship rocket one day lands on the Red Planet and people build housing there.
Subscribe to OBOZREVATEL's Telegram and Viber channels to keep up with the latest news.