Trending:
Six toes, paralysis, and more: unobvious defects of stars you didn't know about. Photo.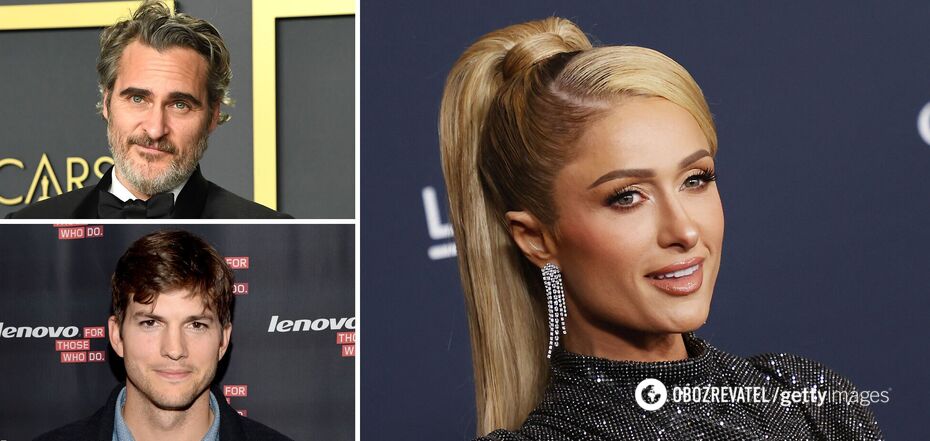 Celebrities with innate features.
Beauty is a relative concept. Many people associate it with people who are as close to ideal proportions as possible. This is not always true. Sometimes, due to nerve paralysis, the face can be asymmetrical, and scars can form after surgery due to a cleft lip. Defects can be caused by injuries, diseases, or genetic abnormalities.
Celebrities are people too. Therefore, there are representatives of an atypical appearance for Hollywood among them. Read more about them in the OBOZREVATEL article.
1. Paris Hilton
American model, actress and singer Paris Hilton often poses on the red carpet with the right side of her face turned to the camera. This is to make the look in the photo more expressive. As a child, the celebrity was diagnosed with amblyopia ("lazy eye"; visual impairment caused by functional disorders of the visual analyser). Due to the weak muscles, the left eye seems noticeably smaller than the right.
2. Joaquin Phoenix
American film actor Joaquin Phoenix, best known for his roles in the films Gladiator and The Joker, was born with a cleft lip. This is a congenital lip defect where the upper lip has a cleft. He immediately underwent corrective surgery, but it left him with a scar between his upper lip and nose. This did not stop Joaquin from becoming one of the most successful actors in Hollywood.
3. Halle Berry
American film actress Halle Berry has a congenital anomaly characterised by the presence of six toes. Usually, doctors immediately remove such defects from babies, but the future film star's mother refused to undergo surgery. Nowadays, Holly is not ashamed of her feature: the defect does not prevent her from wearing open sandals and narrow pumps.
4. Ashton Kutcher
American actor, presenter and producer Ashton Kutcher also has unique feet. They have two toes fused together. He does not feel bad about it. In one of his interviews, he even joked about it: "When everything else is in perfect condition, there will be something to spoil it."
5. Natalie Dormer
British actress Natalie Dormer became very popular for her role as Margaery Tyrell in the TV series Game of Thrones. Her achievements are the result of many years of hard work. After all, a congenital defect - Bell's palsy or facial neuritis - constantly interferes with her work. The asymmetry is especially noticeable when Natalie looks directly into the camera. To disguise her feature, the star smiles broadly.
Earlier OBOZREVATEL wrote about the stars who had their ribs removed for the sake of a waistline.
Only verified information is available in our Obozrevatel Telegram channel and Viber. Do not fall for fakes!