Simple and delicious Brazilian carrot dessert: chef's recipe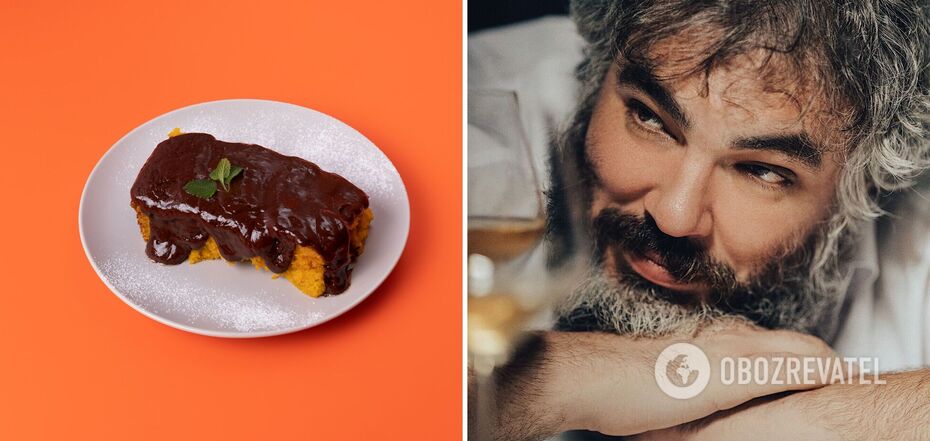 We suggest you to make one of the hallmarks of Brazilian cuisine: bolo de cenoura, an extremely tasty but rather simple carrot cake. It is not known for certain when it became popular in Brazil: according to one version, it was made in a family of migrants from Italy. I was born in Piedmont, but I lived in Brazil for a while, so I'll tell you how to make this pie.
Ingredients:
Carrots - 600 g
Vegetable oil - 10 g
Eggs - 4 pcs
Flour - 300 g
Sugar - 150 g
Baking powder - 1 package
Cream - 150 g
Chocolate - 150 g
How to cook:
Chop the peeled carrots, put them in a blender. Beat in the eggs. Pour in the oil (preferably olive). Blend everything until it has the consistency of porridge.
Now add sugar to the blender. Mix again and then pour into a bowl.
Add the flour to the dough and mix with a whisk. Add the baking powder and mix again.
Grease a baking dish with oil. Put the dough in it and put it in the oven preheated to 180° for 30-40 minutes.
This dessert is served with chocolate, so make a chocolate ganache for it! To do this, melt the cream and chocolate in a saucepan, stirring constantly.
Cut the finished dessert into portions and pour the ganache over each piece.
Enjoy!
More recipes from Marco: here.