Trending:
She got back together with the boyfriend who beat her and reduced her breasts: how Klitschko's ex-fiancée now lives and how she has changed over the years. Photo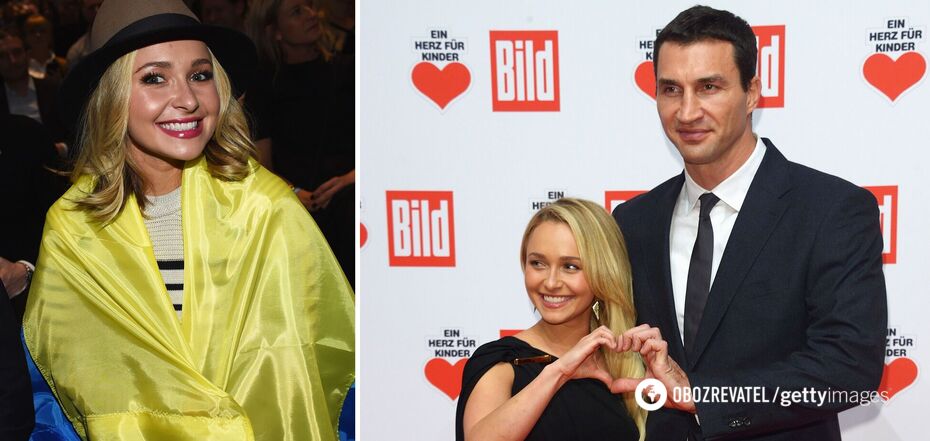 Hayden Panettieri has changed since her breakup with Klitschko
After breaking off her relationship with Ukrainian boxer Wladimir Klitschko, American actress Hayden Panettieri went through a difficult period in her life. She suffered from drug and alcohol addiction, violence from her boyfriend and separation from her daughter.
Only recently, the star began to come to her senses and fight for a happy future. OBOZREVATEL decided to talk about Panettieri's life journey and show how she has changed over the years (to see the photo, scroll to the end of the page).
In 2022, the star admitted that she had been suffering from drug and alcohol addiction since the age of 15 It all started on movie sets, where the actress had already achieved success by that time.
It was her addiction to alcohol and drugs that caused her divorce from the Ukrainian boxer. The state of the actress did not allow her to take care of her daughter, Kaya-Eudocia, so Vladimir Klitschko took on this responsibility. It should also be noted that during pregnancy, the star gave up using illegal substances, but because of postpartum depression returned to the old ways.
The turning point in Panettieri's life was her hospitalization due to liver problems. Doctors told the actress that her body would not hold out if she continued to abuse alcohol and drugs. After 8 months, the celebrity overcame the disease, but the problems did not end there.
In 2021, society was rocked by terrible news - the actress's boyfriend Brian Gickerson beat up his beloved, for which he was imprisoned for 45 days. Then he publicly insisted he would never make up with the star, but less than two years later, the paparazzi spotted them together. Apparently, the ex-lovers made up, although they never officially talked about it.
The couple's reunion is evidenced by the fact that it was the former who accompanied the actress to the farewell ceremony with her 28-year-old brother. This is another tragedy that befell the celebrity. On February 19 of this year, Jensen Panettieri, the famous Disney and Nickelodeon actor, was found dead in New York City.
The artist is trying to get back to a normal life after all the tragedies she has been through. For example, a few months ago she had her breasts reduced. She was uncomfortable with a lush bust.
As reported by OBOZREVATEL, Panettieri previously revealed that Kaia-Eudocia is very worried about the war in Ukraine. The seven-year-old girl asked her mom the same question: "Why is Putin doing this?"
Only verified information we have in the Telegram channel Obozrevatel and in Viber. Do not be fooled by fakes!