Trending:
"Sent back on crutches": mothers and wives of the occupiers complained that they are not allowed to leave the front even for medical treatment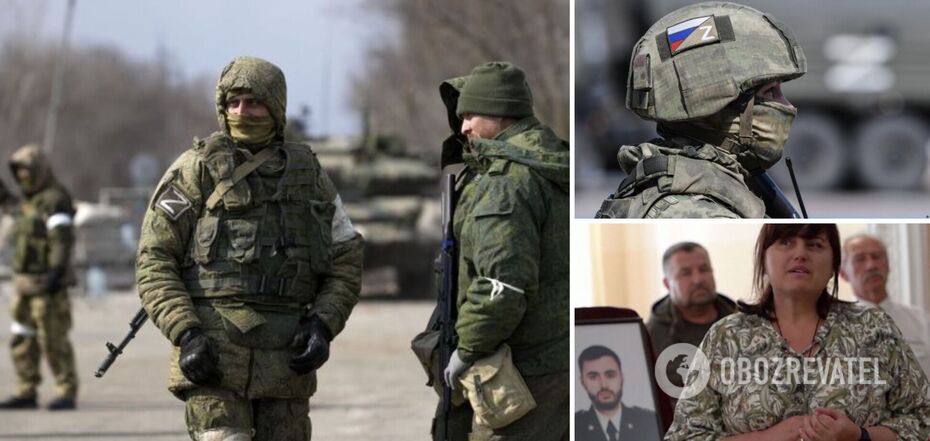 Despite the expiration of the contract, Russian volunteers are not allowed to go home
The mothers of Russian soldiers have gradually begun to realise that the dictatorial government is using their sons as cannon fodder. Relatives of Russian soldiers complain that they have not been able to return their relatives who voluntarily signed a contract for 3-6 months for more than six months.
This was reported by the Russian Telegram channel "We can explain". According to the message, despite the expiry of the contract, they do not plan to send the men home until the war ends. Even those who need urgent treatment are not released.
Thus, the occupier's wife says that her husband planned to sign a contract with the Ministry of Defence for three months. However, under pressure from his superiors, he was forced to sign a contract for six months, threatening to be recognised as a deserter if he refused.
"Now he is in hospital: he has intervertebral hernias, he needs surgery, and would not have passed the medical examination if he had been mobilised. The man did not take part in the fighting directly, but he travelled to the front line to get equipment. No one is going to send them home. They are all assigned category A and sent back with crutches," says the wife of one of the Russian invaders.
The mothers and wives of other soldiers in the Russian army, whose husbands have voluntarily signed a contract with the Russian Ministry of Defence, have similar stories. Thus, unlike Prigozhin's prisoners, ordinary soldiers are not allowed to take the holidays promised by Putin. After all, in Russia, after the announcement of mobilisation, all contracts, regardless of how long they were signed for, become indefinite.
"People will serve either until they die or until the war is over, whichever comes first. This is a new Kabbalah or serfdom," the statement said.
As OBOZREVATEL previously reported, Russian commanders deliberately sent soldiers to their deaths near Maryinka to reconnoiter the firing positions of the Ukrainian army.