Trending:
Robots will feel like humans: skin that can heal wounds on its own has been developed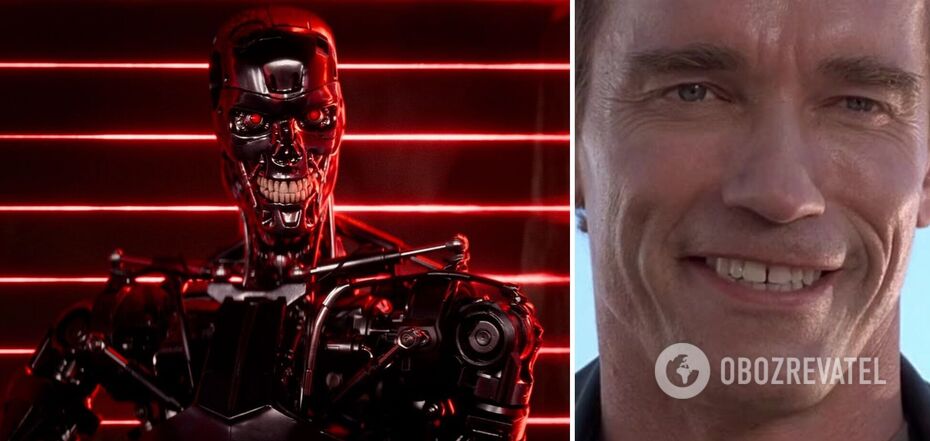 Self-healing skin would definitely appeal to the Terminator character. Source: Photos from the films Terminator: Genisys'' and ''Terminator 2''
Humanity has probably come closer than ever to not just creating robots, but producing real humanoid androids. In addition to artificial intelligence, which is being used more and more every day, scientists have created synthetic electronic skin that can mimic human skin and even heal. Meanwhile, earlier, scientists successfully printed a right outer ear implant on a 3D printer.
According to Fox News, the self-healing synthetic electronic skin was invented by Stanford professor Zhenan Bao and his team. Such skin, like human skin, consists of many layers that are able to recognise, align with each other and function during healing after an injury.
Scientists say that the new skin mimics real skin, allowing robots to feel like humans.
"We have achieved what we believe to be the first demonstration of a multilayer thin-film sensor that automatically rebuilds itself during healing," said Christopher B. Cooper, a Stanford University graduate student and co-author of the study.
According to him, such synthetic skin is soft and elastic and can respond to thermal, mechanical and electrical changes. It will also be able to recognise pressure and recover on its own.
"If it is punctured, cut or sliced, each layer will heal itself, restoring the overall function, just like real skin," explained Sam Ruth, another co-author of the study.
When heated to 70 degrees Celsius, the skin will be able to heal in just 24 hours. At room temperature, the same process will take about a week.
In May 2020, other researchers also released a skin for robots that gave machines a sense of touch.
According to John Yiannis Aloimonos, a professor at the University of Maryland's Department of Computer Science, such artificial skin "allows robots to perceive their environment in much more detail and sensitivity."
He noted that such skin will also improve the work of robots around people, as they will be able to actively avoid accidents.
Not just skin
Meanwhile, in February 2022, a woman in Texas received a 3D-printed implant for her right outer ear. It was made from cartilage cells taken from her left ear, which were then multiplied into billions of copies and finally printed on 3DBio Therapeutics' GMPrint bioprinter.
This was the first implant of its kind, but a number of labs around the world have also successfully printed skin, bones, and mini-organs on a 3D printer.
So it's possible that eventually robots will receive not only artificial skin, but also artificial organs and possibly even blood to make them as human-like as possible.
Earlier, OBOZREVATEL also talked about what will happen when artificial intelligence reaches the singularity and whether it will be able to kill people.
Subscribe to OBOZREVATEL's Telegram and Viber channels to keep up with the latest news.