Trending:
Never put these items in the tumble dryer: they may deteriorate and cause a fire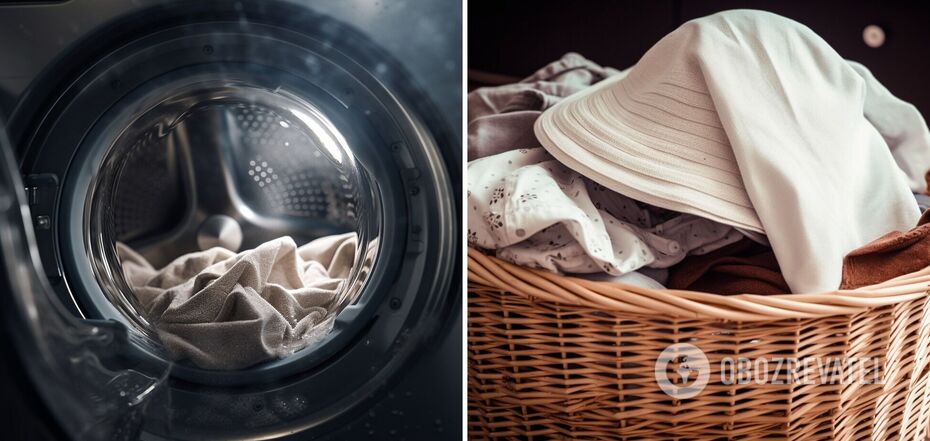 Plastic, rubber, metal, and fillers for bulky items can ruin an expensive and useful appliance.
A tumble dryer solves one of the biggest problems of a city apartment - the lack of space to dry clothes after washing. Unfortunately, there are also limitations to its use - not all things can be put in it.
OBOZREVATEL has compiled a list of things that should not be put in the dryer. This can either destroy these things or disable a useful and not at all cheap appliance. And in the worst case, it can even cause a fire.
Any items made of plastic and rubber
Items made of these materials, such as rubber-backed bathroom mats, shower curtains, raincoats or shoes, can melt when exposed to the high temperature in the dryer. This can block the appliance's ventilation opening and cause a fire. Therefore, always read the labels carefully to see if the item can be dried in this way after washing.
Dry cleaning clothes
Substances used for dry cleaning can release toxic fumes when exposed to high temperatures. This is not good for people and pets and can damage the dryer. Similarly, items that have been treated with fabric softeners, stain removers or other chemicals should not be placed in the machine.
Soft toys, down jackets, sleeping bags
Items with foam or other synthetic fillings, such as soft toys, sleeping bags, down jackets or pillows, must not be put in the tumble dryer. Neither should items stuffed with natural down or feathers, as the filling could melt or catch fire and damage the machine. Air-dry such items and shake them occasionally to ensure that the filling is evenly distributed.
Items stained with grease
Textiles stained with oil or grease can damage the dryer heating element and cause the appliance to catch fire. This could include cloths you use to clean the kitchen or garage. These items should be washed separately with special degreasers and dried in the air.
Clothes made from some natural fibres
Delicate fabrics made of wool, silk or cashmere can shrink and get damaged when dried in the machine. They should be dried in the air, laid out horizontally. Only when they are well dried should they be transferred to a rope or a drying rack. To speed up the process, you can place a dehumidifier near the items.
Any items with metal parts
Items such as underwired bras, clothing or decorations with metal buttons or zips, and items with metal buttons or rivets can cause a fire if they are placed in the dryer. You can put them in the machine only after removing all metal elements, if possible.
Earlier, OBOZREVATEL told how to wash clothes by hand if you don't have a washing machine.
Subscribe to OBOZREVATEL's Telegram and Viber channels to keep up with the latest news.