Trending:
Never plant these flowers: they will spoil the plot and "eat" their neighbors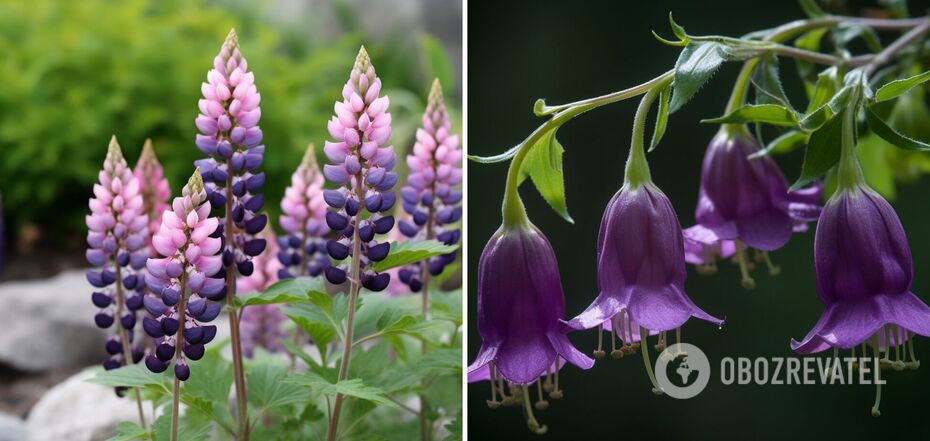 Never plant these flowers: they will spoil the plot and ''eat'' their neighbors
The right neighborhood in the bed is the key to a successful harvest. This applies not only to vegetables. Experienced gardeners know that growing flowers is also a long and time-consuming process, and some plants can absolutely cancel out all the efforts.
Conventionally, they can be classified as aggressor plants. In the flower bed, they will be detrimental to other flowers. What should not be planted in the yard - read in the article OBOZREVATEL.
Wild rose hips
Rose hips have a very useful fruit. Tea and tinctures of rosehips strengthen the body and increase immunity. But experts do not advise planting these bushes in the bed, because they can quickly take over the space and destroy other plants.
Bellflower (Carpathian bellflower)
Pretty bells are very graceful and delicate, and with the right choice of variety will not cause any harm to the neighbors in the bed. The main thing is not to make a mistake, because some species (for example, Carpathian bellflower) can turn into a real weed and "take over" the beds.
Lupine with many leafs
Lupins are loved by many florists and florists, who often add them to holiday bouquets. These flowers have tall, bright inflorescences and rich, dense greens. Lupines are completely unpretentious plants, they need no care or special conditions. But there are species (e.g. lupine polyleaf) that are considered invasive. That is, their rapid spread threatens other plants. In too short a time, lupins can drive all other flowers out of the bed. So outwardly attractive lupins can be dangerous aggressors.
Non-feral glanders (balsams).
Balsamina was brought to our expanses from the Himalayas as an ornamental plant. Pretty pink flowers look like an ornament to any flowerbed. It is also a very unpretentious plant that will grow even in boggy soils. Experts advise refraining from planting balsams, because in some regions the plant has already been recognized as invasive.
Giant goldenrod.
This stable and hardy plant is quite popular in garden plots. But it should be grown with caution. If you do not control the process of growth, goldenrod can overrun the entire plot and destroy other flowers.
Earlier OBOZREVATEL told you what fragrant flowers will help to chase away mosquitoes and flies from your home.
Subscribe to OBOZREVATEL channels in Telegram and Viber to keep up with the latest developments.