Trending:
Neural network draws animals whose existence is impossible: impressive photos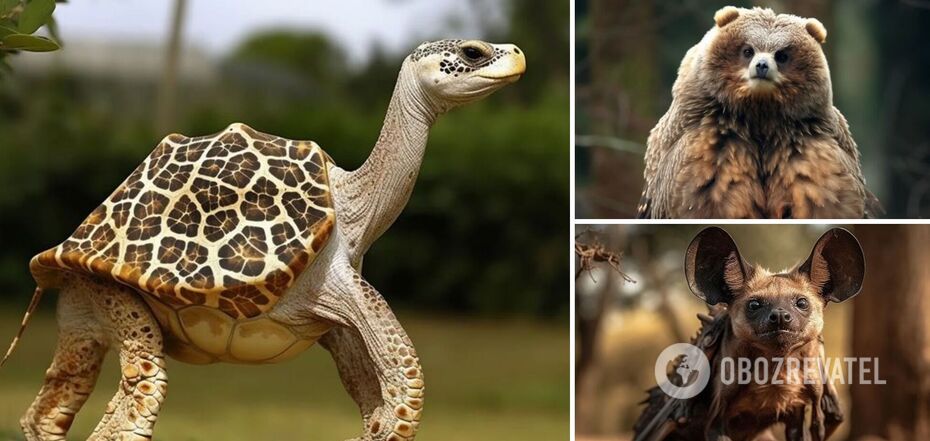 Hybrid animal species
Neural networks are gaining popularity at an impressive rate. This trend is already becoming a global trend, and companies and enterprises in various fields are taking it up.
Recently, for example, the Encyclopedia of Impossible Hybrids was published online. The neural network drew animals whose existence is impossible (to see the photos, scroll to the end of the page).
In general, a neural network is a set of algorithms designed to recognise patterns with high quality. They are modelled on the human nervous system. In simple terms, the elements of the programme code form a neural network. That is, each individual neuron perceives incoming data, processes it, and transmits it via a synapse.
Neural networks for drawing are becoming more and more sophisticated and detailed. Users don't need to know how to draw at all - they just need to formulate a request correctly.
Here are some impressive photos of the Encyclopedia of Impossible Animal Hybrids created by artificial intelligence.
By the way, Croatian director, music video maker, and artist Filip Filipović, known as Philatz, created an art project demonstrating what would happen if ready-made products or dishes simply grew on trees or in a field
Earlier, OBOZREVATEL told how a Briton created a series of selfies of historical figures such as Cleopatra, Napoleon, and even Jesus Christ using AI.
Subscribe to OBOZREVATEL's Telegram and Viber channels to keep up with the latest news.