Trending:
Mysterious creature with a red tail spotted in the US: who could it be?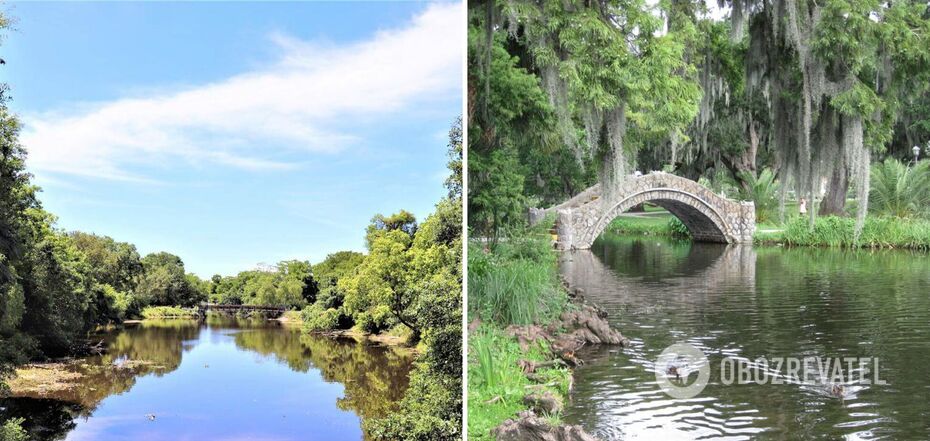 Creature swimming in a lake in a city park in New Orleans
The planet still hides many more secrets. More and more often, people are noticing strange creatures that do not resemble any known species of animal or fish. Recently, in New Orleans, USA, a local resident captured a mysterious creature with a red tail on camera.
The unknown creature was swimming calmly in the lagoons of the city park. The details were reported by the local edition of WGNO (to watch the video, scroll to the end).
Kim Frusciante, a resident of New Orleans, filmed the strange creature. Visitors to the park couldn't figure out whether it was a fish, a large snake or another amphibian.
"We saw a mysterious creature in the water that even resembled a snake. I've never seen anything like it before, neither on land nor in the sea," Kim said.
According to her, after she posted the video online, users began to express many hypotheses. For example, someone suggested that it was a genetically modified carp created in a laboratory and released into a city park.
Kim was walking in the Sculpture Garden with her family when a mysterious creature came out of the water. Kim's children were very frightened.
The creature was covered in scales and had a red tail that it kept waving.
"It was quite long. The creature floated on the surface, had a lot of scales, and its tail was red. It was waving it aimlessly, floating on the surface for much longer than a normal fish," Kim says.
Kim is the founder of Early Partners, where they are conducting an in-depth investigation into the incident.
"When we did our research, we didn't find anything like this in the books. I'm quite convinced that this is the Loch Ness Monster of New Orleans," Kim said.
WGNO has asked the New Orleans City Park Authority to provide the location of the creature and to view the video. There is currently no information on whether the administration will be able to accurately determine the origin and species of the creature. But they also speculate that it is a giant carp. The research is ongoing.
Earlier, OBOZREVATEL reported that on the coast of West Sussex in the UK, locals saw a strange creature that looked like an "alien". It had a translucent head, a long tail and "spikes" along its body.
Subscribe to OBOZREVATEL's Telegram and Viber channels to keep up with the latest news.