Trending:
Mass grave of "vampires" found in Poland: they were decapitated and coins put in their mouths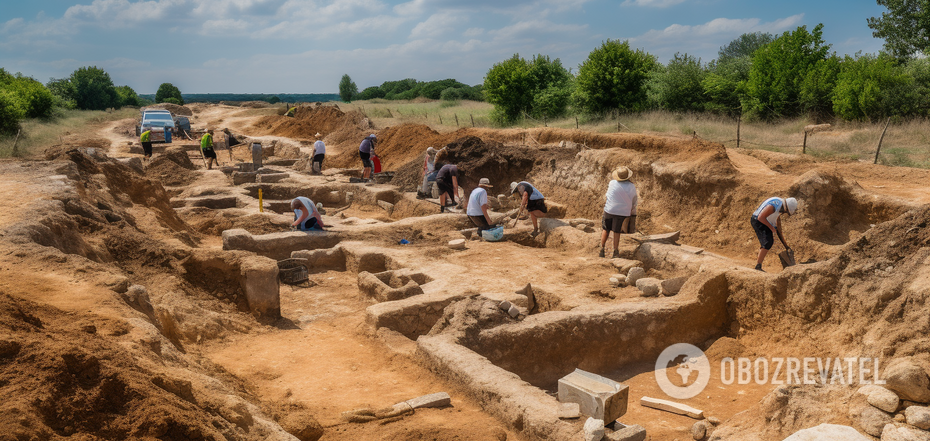 Archaeological excavations
A gruesome discovery was made during roadworks in Poland. The media have already called the sensation a mass grave of "vampires": 450 skeletons were decapitated with coins between their jaws.
This practice was widespread in the nineteenth century - it was believed to "remove the vampire curse". The details were reported by the Daily Mail.
In the village of Luzino in the north-east of the country, specialists were carrying out road works. Suddenly, they came across shocking decapitated skeletons with coins in their mouths. The worst part was the scale of the burial - there were 450 skeletons.
Archaeologist Maciej Stromski told the most likely version of the "vampire cemetery".
"It was believed that if a member of the deceased's family died shortly after the funeral, he or she could be a vampire. Therefore, after the burial, the grave was dug up and the head of the deceased was cut off, which was then placed at the feet. We also found a case of a woman who had been beheaded. The skull of a child was lying on her chest," the archaeologist shared the horrific details.
He added that in about 30 per cent of the graves opened, the researchers also found bricks laid next to the legs, arms and heads of the skeletons.
Last September, the remains of a female vampire were found in Poland. She was pinned to the ground with a sickle on her throat and a locked toe - this was to "prevent her return from the dead".
Archaeological work was also carried out in the village of Pien in the cemetery of the XVII century. There, archaeologists discovered "vampire" skeletal remains with a silk hat on their heads, meaning that the buried person had a high social status.
Legends about vampires were very common in Central Europe. References to vampires date back to the eleventh century. People feared that the dead would rise to the surface as bloodthirsty monsters and terrorise the living.
In this region, it is not uncommon to find burial sites where metal stakes were driven into the skulls of the remains - in ancient times, it was believed that this was one of the ways to ensure that a person would remain dead.
Earlier, OBOZREVATEL spoke in detail about another discovery of the remains of a 17th-century female "vampire" who also lived in Poland.
Subscribe to OBOZREVATEL's Telegram and Viber channels to keep up with the latest news.