Trending:
Kremlin has a "special plan" for Belarus and has started a new stage of nuclear blackmail - ISW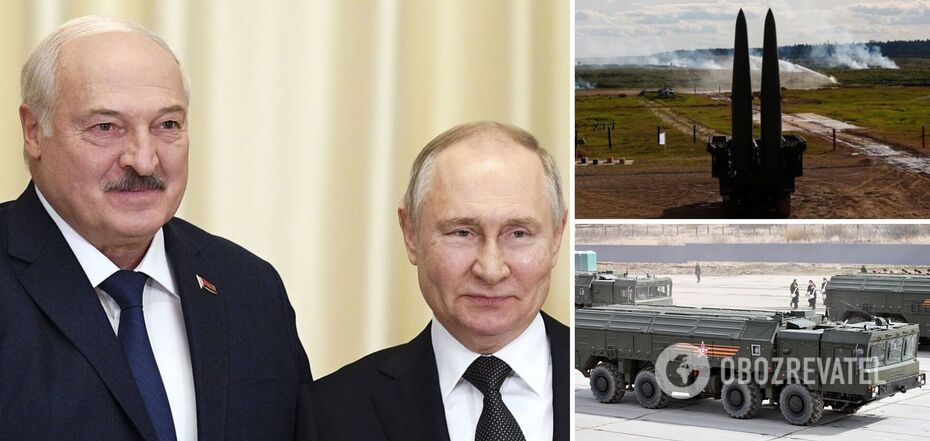 Kremlin has a "special plan" for Belarus, ISW analysts say
Analysts at the US-based Institute for the Study of War (ISW) believe that Russian dictator Vladimir Putin will try to force Belarus to further integrate into the Union State during a meeting with the country's unrecognised president, Alexander Lukashenko. In addition, Russia continues to threaten the world with nuclear weapons in order to deter Western military assistance to Ukraine before the Ukrainian Armed Forces counter-offensive.
This is stated in an ISW article published on April 5. As noted, the meeting of the dictators is to take place on April 5-6 in Moscow.
The Kremlin has already announced that Putin and Lukashenko will take part in a meeting of the Supreme State Council of the Union State. They will discuss the implementation of the Treaty on the Union State. According to analysts, it may be a package of 28 integration roadmaps that Lukashenko ratified in 2021.
In addition, according to ISW, the dictators may agree to cooperate in intelligence sharing.
According to the Institute's report, Russia has also stepped up its nuclear blackmail again. It is doing so in order to slow down the West's assistance to Kyiv before the Ukrainian Armed Forces' counter-offensive at the front. The aggressor country's Defence Minister Sergei Shoigu again lashed out at the West, accusing it of escalating the war in Ukraine, and also accused NATO of allegedly stepping up its training, combat and intelligence activities near the borders of Russia and Belarus.
In this way, he justified Moscow's decision to deploy tactical nuclear weapons in Belarus. The Russian official said that Belarus has Iskander-M systems capable of delivering a nuclear strike, and the Belarusian missile forces have begun training in Russia to operate these systems.
However, according to analysts, Shoigu's statements do not contain any new information and are likely part of an information operation. Experts believe that the resurgence of nuclear blackmail rhetoric coincides with Finland's accession to NATO and a new package of military aid to Kyiv from the United States.
"The ISW continues to believe that the risk of nuclear escalation is extremely low and that Russia's deployment of tactical nuclear weapons in Belarus is unlikely to affect the course of hostilities in Ukraine. In addition, the nuclear weapons deployed by Russia in Belarus are likely to be under the control of Russian personnel stationed in Belarus," the article says.
As OBOZREVATEL previously reported:
- Russia's permanent representative to the UN Security Council Vasily Nebenzya said that Russia had handed over Iskanders to Belarus and was building a storage facility for tactical nuclear weapons. According to him, Russia was "forced" to take such a step because "the United States has deployed 100-150 tactical nuclear bombs in Europe".
- He was traditionally unable to confirm his words, but suggested that the bombs were allegedly located in the Netherlands, Belgium, Italy, Germany and Turkey.
- China spoke out against Russia's transfer of nuclear weapons to other countries during an extraordinary meeting of the UN Security Council, but the representative of Belarus opposed Beijing's position and said that the world should not interfere in its affairs with Russia.
Only verified information is available in our Obozrevatel Telegram channel and Viber. Do not fall for fakes!