Trending:
"Just like in Stalin's time": Galkin harshly mocks mass repression in Russia and Medvedev's threats to NATO. Video.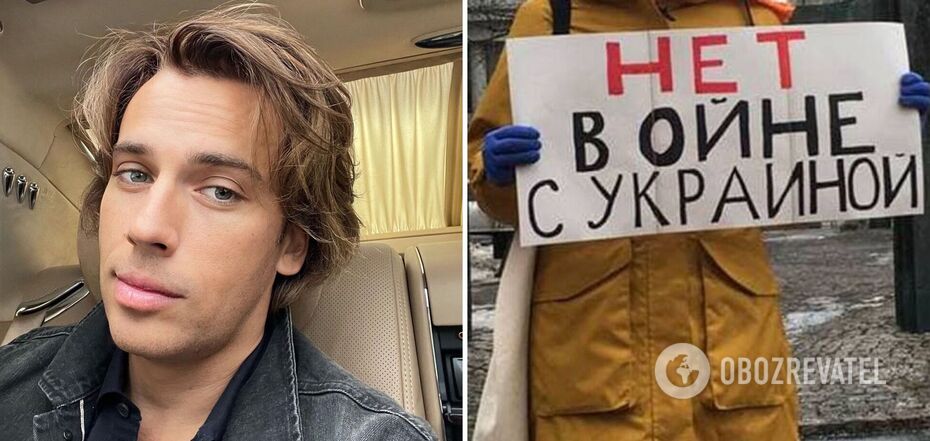 Galkin jokes about Russian repressions
Russian parodist Maxim Galkin, who openly supports Ukraine in its war with Russia, mocked the repression suffered by his compatriots in one of his performances. The artist compared Putin's regime to Stalin's and mentioned the ridiculous threats made by former Russian President Dmitry Medvedev against NATO.
Judging by the audience's reaction, they really liked the star's jokes. Fragments of the speech were shared online (to see photos and videos, scroll to the bottom of the page).
Galkin said from the stage that Russia is having a hard time right now, as absurd things have already been banned. In particular, single pickets with posters.
"Of course, we have many people who are trying to do something. Honour and praise to them. They come out with placards saying 'No to war'. They are taken away immediately. We realised that we couldn't write 'No to War', so we started to write 'Peace to the World' and they took it away. We cannot write what we were taught since childhood. A man came out with a volume of War and Peace - they took it away. Another man came out with a credit card 'Peace' - they took it away... A man alone came to the road with a poster 'Volodymyr' - they took it away. Only in the police car did they find out that he wanted to hitchhike from Suzdal to Vladimir," the comedian joked.
The Russian concluded that "something strange is happening in his homeland" and compared 2022-23 to "Stalin's times". He also fantasised about how children could now be named after the actions of famous pro-Putin politicians.
"It will be like in Stalin's time. I think I remember. Maybe my wife told me... It needs to be called something else. Medvedev is constantly threatening NATO - Medvedgroznat. A woman's name is Zhizhi - Zhirinovsky is more alive than the living. Putin's feat is immortal - Popubes," Galkin made the audience laugh.
Recently, OBOZREVATEL reported that propagandist Vladimir Solovyov was furious over Maxim Galkin's jokes about his colleague Olga Skabeyeva's head. The Putinist called the comedian a "complete abomination" and called for his prosecution around the world. Read more in our story.
Only verified information is available on our Obozrevatel Telegram channel and Viber. Do not fall for fakes!