Trending:
Jennifer Aniston, J.Lo, and others: how the world-famous stars looked before plastic surgery. Photo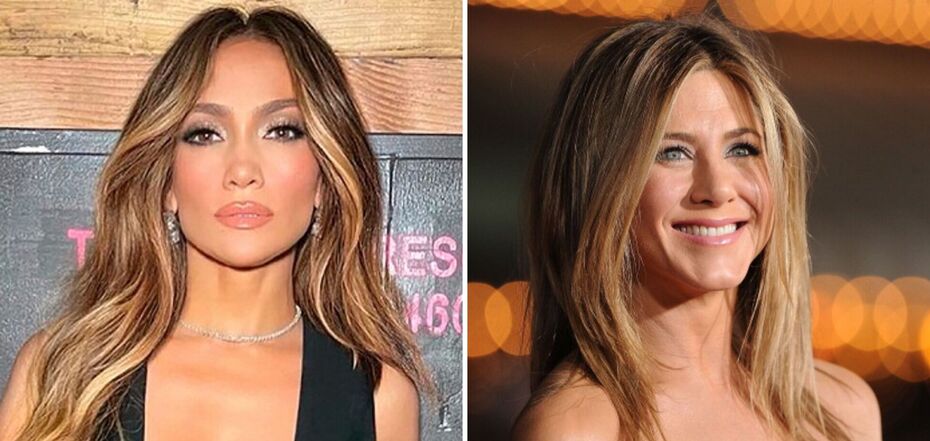 Jennifer Aniston and Jennifer Lopez have a negative attitude towards plastic surgery
Many actors, singers, models and celebrities seek help from plastic surgeons to feel more confident. For some of them, the doctor's office has become a second home, to which they are used to returning again and again. But it is worth noting that such a transformation has brought fame and more than one million dollars to the selebrity.
OBOZREVATEL will show you how the favorite celebrities looked before the plastic surgery. We should admit that the heroes of our selection benefited from the changes (to see the photo, scroll to the end of the page).
Kylie Jenner
The youngest and most successful of the Jenner family used to visit a plastic surgeon as a family doctor. The 25-year-old model claims she hasn't had anything done other than fillers and a Brazilian buttock lift. But if you look at old photos, you can see that the businesswoman also changed the shape of her nose, increased her chin and breasts.
Jennifer Aniston
The actress admitted long ago that she had had rhinoplasty at the very beginning of her career. She said that she wanted to correct a deviated septum, which prevented her from breathing. The results of her plastic surgery are very subtle and natural.
Jennifer Lopez
American actress Jennifer Lo denies that she used the services of plastic surgeons. However, experts say that the star definitely had a rhinoplasty. Her nose looks different than in photos of 15-20 years ago.
Ariana Grande
29-year-old Ariana Grande has dramatically changed her appearance. She rarely talks about it, but her transformation can hardly be called natural. The singer had rhinoplasty, lip augmentation, brow lift and face lift. In addition, she resorted to mammoplasty.
Lady Gaga
The flamboyant singer Lady Gaga is famous for her bright makeup and extravagant costumes. The singer changed the shape of her nose and enlarged her lips. In addition, the celebrity periodically performs non-surgical facelifts to preserve youthfulness.
Christina Aguilera
Christina Aguilera, 42, is getting younger every year. Plastic surgeons claim she has definitely had rhinoplasty and lip augmentation. The pop diva also had breast implants inserted early in her career.
Khloe Kardashian
Sometimes plastic surgery can make girls look ugly. But in the case of Khloe Kardashian, it is quite different. The American TV personality has changed beyond recognition with rhinoplasty, blepharoplasty, facelifts, buttocks, lip augmentation and mammoplasty.
Bella Hadid
Only in 2022, the model admitted that she changed the shape of her nose when she was 14 years old. In addition, according to experts, experts made Hadid chiseled cheekbones, a sharp chin, general sculpting of the facial oval, as well as removed lumps of Bisha.
Britney Spears
The singer does not hide the fact that she has her own plastic surgeon. However, of all the possible interventions, according to the vocalist, she only tried lip augmentation and rhinoplasty.
Previously, OBOZREVATEL told which stars dared to radical transformation for roles in movies. Charlize Theron, Jared Leto, Tom Hanks had to "work" on themselves to meet the expectations of directors. Read more in our material.
Only verified information on our Telegram-channel Obozrevatel and Viber. Do not be fooled by fakes!