Trending:
In Russia, a man denounced an acquaintance over a dispute about Bucha: he was sentenced to 5 years in prison, despite his disability and sick son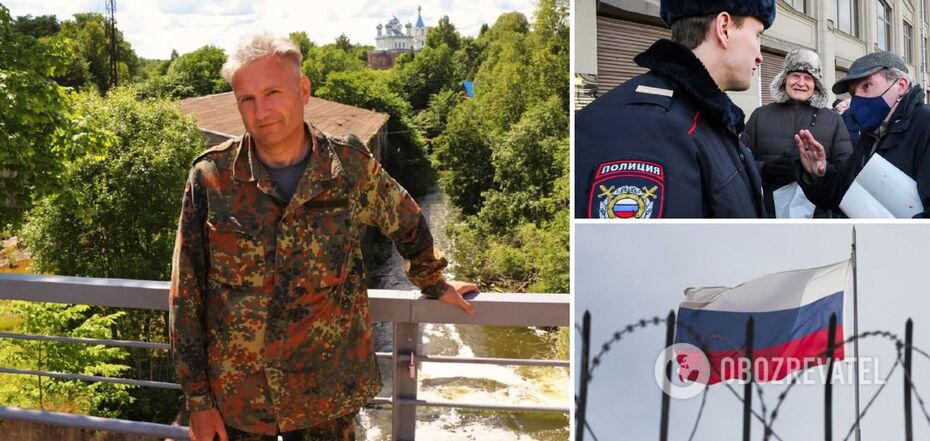 In Russia, a man denounced his friend over a dispute about atrocities in Bucha
In Russia, the Soviet practice of denunciation is beginning to be actively revived. For example, in St Petersburg, after two friends had an argument about the events in Bucha, one of the men informed the security services about the other.
This situation is described in the Russian newspaper Medusa. St Petersburg resident Oleg Belousov was sentenced to five years in prison for three posts on social media.
According to the publication, a dispute between the friends arose when Belousov began to tell his friend Sergei Chmikhun about the murders in Bucha. Belousov claimed that Russians were raping, robbing and killing civilians in Ukraine. However, his friend, who, thanks to Russian propaganda television, had a different opinion on the matter, said it was all fake. Enraged, Chmihun reported his opponent to the security forces so that Bilousov "realised everything and re-educated himself".
After Bilousov's detention, Chmihun told journalists that he did not feel sorry for his friend: "I warned him, he sent me at least five times".
Now, Russian special services attribute to the man the following words that he allegedly wrote on social media: "Putin is the No. 1 traitor who stole the country and a war criminal", "Who started these murders? Putler", "Russian-speaking cities like Kharkiv, Mariupol and others can be demolished".
The prosecutor wanted to sentence the man to nine years in prison, but the court took into account the fact that Belousov himself and his son have disabilities. In recent years, the detainee has devoted all his time to caring for his son, who has a central nervous system disability.
We would like to add that modern totalitarian Russia is slipping further and further back into the days of Stalinist repression. For example, anyone who disagrees with the Putin regime is fined and imprisoned on false pretences. Neighbours, colleagues, and even relatives inform on "their own".
As OBOZREVATEL previously reported, Russia has been gripped by an epidemic of denunciations. The process of punishing dissent launched by the Kremlin has borne fruit: now you can go to jail for commenting on social media and watching "wrong" channels on your phone.
Only verified information is available in our Obozrevatel Telegram channel and Viber. Do not fall for fakes!