Trending:
How to visit Rome on a budget: ways to save euros when travelling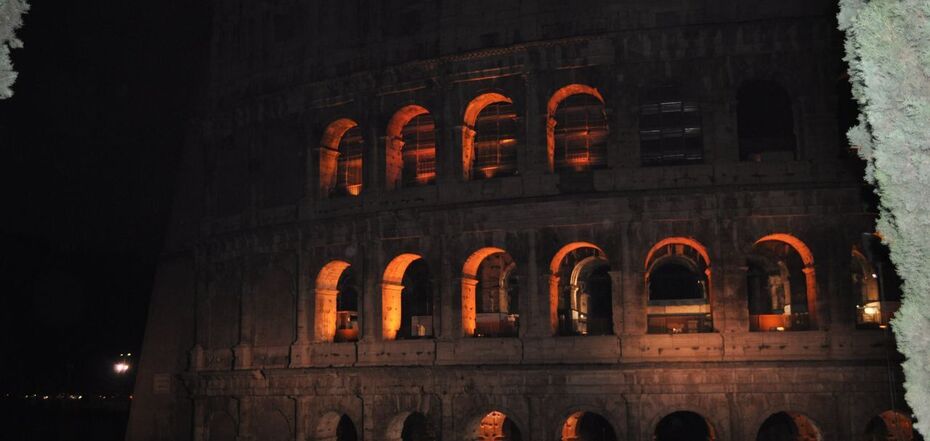 The grandeur and cultural treasure of Italy. Source: Pexels
One of the most popular and desirable travel destinations is Rome. Tourists visit Italy all year round, so it's not cheap. And yet, there are subtleties that can help you save a lot of money and visit Rome on a budget - from secret ways to beat the queues at the Vatican to cheap accommodation in the centre of the Eternal City.
Cheap flights to Rome at a bargain price
There are direct flights from the UK to Rome, operated by Ryanair and Easyjet, for example. You can save a lot of money if you buy tickets in advance. To find the most favourable options, we recommend using the following comparison services:
Momomdo;
Kayak;
Skyscanner and others.
The majority of flights from the UK arrive at Fiumicino or Ciampino airports, so you should plan your route to your destination. Ryanair operates flights from Manchester and Stansted, and Easyjet from Bristol, Luton, etc.
Ciampino airport is not very conveniently located compared to Leonardo da Vinci, but this justifies the more favourable airfares, although the bus service is not so developed.
How to visit Roman attractions on the cheap
If you plan to see as many sights and attractions as possible, you should buy a Roma Pass. This special ticket, valid for 48 or 72 hours (32 and 52 euros respectively), allows you to use public transport in Rome for free and also provides the following benefits
discounts on exhibitions and special events;
free access to P.Stop toilets;
queue-free passes (especially for the Colosseum);
a special system for booking entrances to museums or archaeological sites.
To maximise your savings, you should include the attractions with the most expensive entrance fees in your Roma Pass. For example, a ticket to the Borghese Gallery costs 20 euros, to the Forum - 12 euros, and a bus pass will cost 18 euros for three days.
There is also a more expensive option - the Omnia Vatican & Rome card for 113 euros. However, it allows you to visit the Vatican and the Sistine Chapel, unlike the Roma Pass, and is valid for 72 hours.
Beat the queue to the Vatican or the Colosseum
This is easy to do if you book your tickets online in advance. It's worth noting that there is a minimal fee (about 1-2 euros), but it's better to pay a little extra and save a few hours of waiting in line. Especially if the weather conditions are not good at all.
Colosseum
The former gladiatorial arena, which is more than 2000 years old, attracts many tourists to Rome. Of course, this creates long queues at the entrance. To get around them, buy a ticket online for an additional €2. It also provides free entry to the atmospheric ruins of buildings built by Julius Caesar and the Roman Forum.
Vatican City
The queue to the Sistine Chapel can last three hours or more. By paying 21 euros instead of 18 at the entrance, this not entirely pleasant process can be legally avoided. We also recommend paying attention to the dress code. Entrance to Vatican museums is prohibited in shorts and with bare shoulders.
Another way to save time is to use Google's handy Popular Times feature, which allows you to track the approximate number of people at a particular attraction, thus understanding how long you will have to queue and what time it is best to visit the planned attraction.
The most popular free locations to visit in Rome
The Italian capital offers not only expensive museums. There are many completely free locations with an equally interesting history, where you won't spend a single euro or pound.
Trevi Fountain. An extremely beautiful decorative structure, against the background of which we advise you to take a few photos. Don't forget to take a coin with you to throw it into the water and come back here at least once!
Spanish staircase. This romantic architectural monument is located in the historic centre. In good weather, you can enjoy reading a book on the stairs or just sit and think about how beautiful the world is!
Caravaggio's paintings hidden in various churches. In particular, the masterpieces of the Renaissance artist are preserved in the Basilica of Santa Maria del Popolo or the Church of St Louis of France. Of course, the largest collection of paintings is located in the Borghese Gallery, which costs 20 euros to enter.
Pantheon. The famous building is worth seeing. After contemplation, you can walk to Piazza Nova and, if you wish, taste the famous Italian ice cream while enjoying it by the fountains.
Walking through the ancient Roman streets. The small size of the city makes it ideal for wandering around in search of real historical or cultural gems. Quartiere Coppedè, Trastevere Alley, Villa Borghese... Have a picnic in a beautiful park or enjoy a cool dip by the many fountains.
Torre Argentina Cat Sanctuary. A large number of cats roam the ruins of ancient buildings. However, the animals are fed and well-groomed, as they are taken care of by volunteers. Admission is free, but you can donate any comfortable amount if you wish.
An audience with the Pope. Every Wednesday, the head of the Catholic environment arrives in Rome. The audience begins in St Peter's Square at 10:30. You can book free tickets on the official website on Tuesday.
Open-air concerts and cinema. Throughout the summer and September, the Estate Romana programme hosts a variety of events, most of which are free of charge. These can be dances, concerts, theatre performances, and much more.
The keyhole of the Knights of Malta in Piazza Cavalleri di Malta. Climbing the Aventine's Hill, you can see the dome of St Peter's. Of course, you will have to stand in line, because many people want to know what is hidden behind the mysterious keyhole.
Vatican City. Entrance to the city is free, as well as to St Peter's Basilica. Even if religion is not your thing, it will be fascinating to walk around this unique city full of mysteries, extraordinary architecture and works of art.
There are almost a thousand religious buildings in Rome, and some of the churches are truly unique and unsurpassed. In addition, you can find free walking tours of the streets of the Italian city on the Internet - day or evening. The main thing is to book a place in advance to enjoy the history of experienced and professional guides.
Food for the price of a drink
"Aperitivo" usually lasts from 18:00 to 21:00 and depends on the establishment. Many bars in Rome offer drinks accompanied by a free variety of snacks or even a full buffet with pizza, meat, cheeses, olives, sometimes even homemade pasta. Yes, drinks are more expensive (about 10 euros), but by paying this amount, you can enjoy unlimited aperitifs. This is much cheaper than paying for a full dinner.
Among the most popular establishments offering Aperitivo are the following:
Momart Café, located near Piazza Bologna;
Rec23 (Piazza dell'Emporio);
Freni e Frizione (Trastevere).
Some bars offer an unlimited number of visits.
Foodies can also save money in Rome
It's impossible to imagine Rome without delicious food, Italian ice cream and soft drinks. Unfortunately, catering establishments are quite expensive, especially when it comes to the most popular locations among tourists. However, there is always a way out. True gourmets can save a considerable amount of money by having a picnic in a picturesque park or even in their hotel room.
Rome has an exceptional number of open-air markets where you can buy local products such as cheese, salami or other sausages, olives, wine, fragrant bread, fruit and much more. Be sure to check out Testaccio and Trionfale near the Vatican, two of the best and biggest markers in the capital.
Free water in budget Rome
An unobvious but very effective way to save money while walking is to have a reusable bottle. There are drinking water fountains (nasoni) all over the city. To quickly find the nearest one, use the Rome Water Finder app.
Unfortunately, free water is not often available in restaurants. Usually, waiters offer mineral water (sparkling or still), for which you will need to pay.
Drink your coffee standing up
You can save about four euros if you don't sit at a table when ordering an espresso. It is better to drink aromatic Roman coffee at the bar. Thus, a hot drink will cost about three times cheaper. For example, an espresso costs €1.5 at the bar, and you will pay €4-5 at a table. The difference in price is most noticeable in the centre or near the most prominent attractions.
Public transport without borders for €7 per day
At metro stations, tobacconists and newsagents, you can buy a travel card and choose the most suitable option for you.
The Atac metro and bus network offers single journeys for €1.5, regardless of the duration of the journey. The ticket is valid for 100 minutes from the moment it is stamped.
If you need to use public transport more than once, you should buy a 24-hour pass for €7, which is valid on all Rome buses and subways. Tickets are also available for two or three days (€12.5 and €18 respectively).
For those who plan to spend a week's holiday in Rome, there are 7-day travel passes. The cost of such a ticket is 24 euros, and it will pay off if you make at least 16 trips.
If you have purchased a Roma Pass, you will not need a travel card in this case, as all public transport is free.
For convenience, we recommend installing the free ProBus Rome app, available for Android and iPhone. It helps you plan routes, track buses and departure times, and find the nearest bus stops.
Rome's expensive museums are free - but on certain days
Until recently, any public museum was free to visit on the first Sunday of every month. However, this promotion has now been replaced by specific days throughout the year for a particular institution. On the website of each museum, you can find detailed information about free admission. Unfortunately, this opportunity to save money is in great demand, especially when it comes to the most popular locations.
For example, the following museums offer free admission on the following days:
9 May and 5 June - Colosseum;
the second Wednesday of the month and some Sundays - the Borghese Gallery, which houses the unsurpassed works of Raphael, Caravaggio and other artists;
the last Sunday of each month - the Vatican museums, including the Sistine Chapel.
If you don't want to fight for free admission, try visiting less popular attractions. It can be the National Museum of Castel Sant'Angelo, which is especially interesting for fans of Dan Brown's work. The writer talks about this place in the famous novel Angels and Demons. We also recommend a walk near the ruins of the Baths of Caracalla.
Forget about taxis from the airport if you want to travel on a budget
Planes from the UK most often arrive at Leonardo da Vinci or Ciampino airports. A taxi from these locations to the city centre will cost between 30 and 50 euros, so public transport is a good alternative for transfer.
Bus. Buses run regularly from the airports to Termini Station. A one-way ticket costs €5.8 and a return ticket costs €9.
Train. There is a direct express train from Leonardo da Vinci Airport. Departures are every 15 minutes and the ticket costs €14. The train from Ciampino costs only €1.5 and takes 15 minutes. However, first you need to take a bus to the railway station of the same name.
To avoid being left without a seat, it is better to book your trip in advance.
Budget Rome: accommodation
As a rule, when travelling, the lion's share of expenses falls on apartment rentals. The main tip for saving money is to book in advance. To find accommodation, we recommend using Airbnb, Booking.com, TravelRepublic or other services. These are the best ways to review and compare options and find the most favourable one, paying special attention to the location.
Relatively budget hotels located in the city centre include the following:
The Classic Roman GuestHouse Collection - located very close to the Spanish Steps and the famous Trevi Fountain;
Hotel Azzura - offers beautifully furnished rooms with air conditioning and breakfast included in the price.
Consider not only hotels but also hostels. You can rent a decent and tidy room for around £25-30. If you're travelling in a group, the best way to save money is to rent an apartment or a large room using a trusted website like Airbnb.
Take care of your health in advance
The GHIC (Global Health Insurance Card) and EHIC (European Health Insurance Card) are must-haves that allow you to receive free treatment on a par with locals. The policies reimburse expenses or allow you to pay for medical care in public hospitals at the price set for Italian citizens.
Protect your flight and hotel
Some companies offer favourable deals for bundled bookings. For example, you can get significant discounts if you pay for your accommodation and flight ticket on the same website. It is a common practice that if you make one transaction when booking several items, you can get ATOL for free - financial and legal protection that helps protect yourself in case of service failure or, for example, company bankruptcy.
You should also make sure you have travel insurance. This policy, which can be purchased quite cheaply, will help you get compensation in the event of unforeseen circumstances - illness, injury, etc.
Should I pay in pounds or euros?
Always choose the local currency, as this will save you money on conversion. In addition, the exchange rates at local ATMs or shops are often not favourable to customers.
Most debit cards have a 3% fee that is added to the exchange. To avoid overpaying, we recommend ordering a special payment instrument for such trips. You can choose both credit and debit cards. The most common options are as follows:
debit card from Chase Bank - a virtual payment instrument with cashback and no fees for spending abroad;
Barclaycard Rewards credit card - provides cashback of 0.25% for spending around the world, and if you pay off the accrued interest on time every month, you can avoid a commission (25.9% per annum).
The main thing is to apply in advance, because depending on the bank, you will have to wait from one to three weeks.
Control roaming
UK mobile phone companies have been banned from charging customers extra if they use the internet or phone within the European Union. However, some firms, such as Vodafone, are imposing restrictions on new users who sign up after 2021. Thus, charging from £2 to £3 per day of roaming. While Virgin Media O2 does not introduce an additional fee for this service.
In any case, if available, it is better to use free Wi-Fi and monitor mobile traffic.