Trending:
How to store beans so that they do not spoil for a long time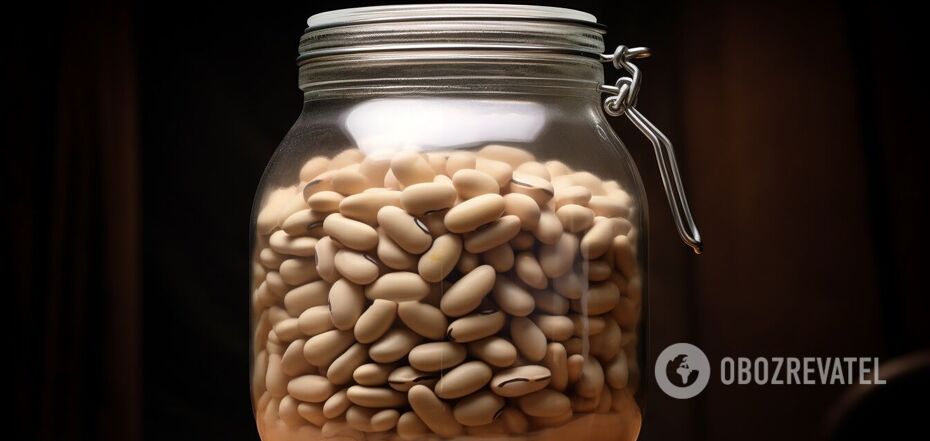 How to store beans
Beans are a tasty and healthy product that lowers cholesterol, stabilizes blood sugar, and saturates the body with protein. Housewives use beans to cook various dishes.
However, legumes can get pests that will spoil the product. OBOZ.UA has collected effective tips to help you avoid this.
Oven
Before you put the beans in a container or jar, you need to dry them in the oven. This method will help get rid of the larvae. Then put the beans in a cool, dry place.
Garlic
Garlic is an indispensable ingredient in pest control. Put a couple of cloves in the container with the beans, and the pungent smell will scare the annoying insects away. You can also use bay leaves to help keep pests away.
Freezer
If you have space in your freezer, you can use it as a safe place to store beans. No insects will get there for sure. You can put not only fresh but also dry beans in the freezer.
OBOZREVATEL also shared how to store garlic properly so that it does not lose its flavor.
To store this product, you need to choose a dry and cool place. It can be a garage, a kitchen shelf, or a cellar. The main thing is to avoid moisture. Use nets or baskets to improve air circulation.
Avoid sunlight and store separately from other vegetables or fruits because garlic releases ethylene, which will accelerate the spoilage of other products.
Earlier, OBOZ.UA published a recipe for bean pate, which is as good as meat pate.
Subscribe to OBOZ.UA on Telegram and Viber to keep up with the latest events.