Trending:
How to speed up the growth of strawberries: a solution to increase the yield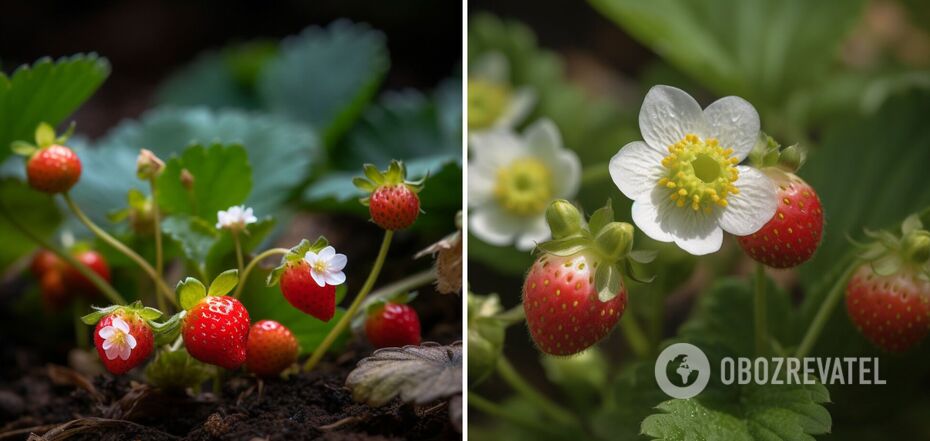 This fertilizer for strawberries is best used in May
Without proper nutrition, instead of large, sweet strawberries, you can get watery and sour berries. Experts recommend treating bushes with a solution for disease prevention, which will also accelerate the growth of strawberries.
It is difficult to find a universal remedy, which would one hundred percent be the key to a generous harvest. But experienced gardeners say that the best would be to use a solution of ammonia alcohol. Read how to prepare this fertilizer in the material OBOZREVATEL.
Useful fertilizer
Feed the bushes in this way even if they look healthy. An aqueous solution of ammonia will protect strawberries from:
nematodes
weevil
May beetle larvae
Other insects that eat strawberry flowers and berries.
In addition, this fertilizer will saturate the plant with useful elements. The main component of ammonia fertilizer is nitrogen, which is necessary for healthy growth of the ground part of the bush and quality formation of the root system.
Signs of nitrogen deficiency are:
slow growth of bushes
Reddening of the leaves
dry leaves
light green pale color of young leaves.
It would seem that the perfect fertilizer has been found. But we should not forget that nitrogen fertilizer should not be fed too often. An excessive amount of it will promote the growth of the green mass, but not the flower stems. Nitric acid fertilizer can be applied only in May, when there is an active build-up of young shoots.
How to prepare the fertilizer
Step 1. Pour 10 liters of water into a large container.
Step 2. Add 3 tablespoons of 10% ammonia solution and mix thoroughly.
Step 3. First water the strawberry bed with plain water. This is necessary because nitrogen quickly becomes gaseous.
Step 4. After that, you can water with ammonia solution. It is better to perform watering under the root. But there is no harm in getting a little fertilizer on the leaves. Don't forget to use gloves to prevent hand injuries.
By the way, strawberries will be protected from diseases by a fertilizer made of Brilliant green. How to prepare it properly and when to start treatment - read in this material.
Previously OBOZREVATEL told you when to start nourishing strawberries.
Subscribe to OBOZREVATEL channels on Telegram and Viber to keep up with the latest news.