Trending:
How to record Netflix movies and TV shows on your Android or iPhone smartphone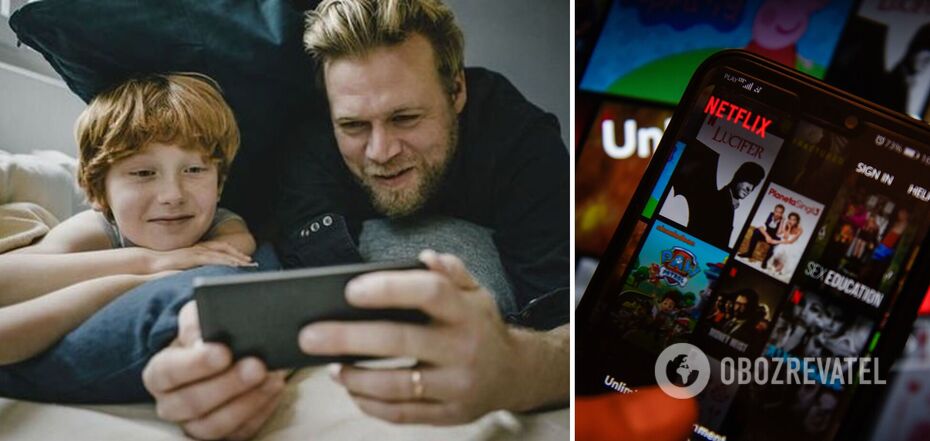 You can record a video from Netflix if you don't plan to share it online
Netflix remains one of the most popular streaming services in the world thanks to its incredible catalogue of films, TV shows and other content. Constantly updating its content allows it to attract new users to its subscriber list. But there is another side to the updates - while some films and series appear on the service, others disappear.
So users who want to watch everything but don't have enough time are forced to find ways to keep a film in their Netflix collection before it's removed. A good way out is to record the film while it's playing on your PC, laptop, or smartphone. But while you need to install third-party apps to record the screen on Windows or Mac, smartphones allow you to do it without much effort.
OBOZREVATEL tells you how to do it and whether it is legal.
Is it legal to record Netflix movies and TV shows?
If you have an active subscription to the streaming platform and you are saving the file exclusively for yourself, there should be no questions about it.
However, you may get into trouble with the law if you start distributing the files online or sharing them on any media.
So just don't pirate, but feel free to record the film if, for example, you want to watch it during a blackout when the network is unavailable.
How to record a screen on iPhone
The iPhone has a built-in screen recording feature, so you shouldn't have any problems with this. However, before you start recording, make sure you have enough free space to save a file weighing several gigabytes and that you have the Screen Recording button added to Control Center. To do this, open Settings and go to Control Centre and add screen recording if it was not there before.
Next, launch Netflix and turn on the film you want to record.
After that, swipe down in the upper right corner to open the Control Centre and click the screen recording button. After 3 seconds, the recording will start.
When you need to stop the recording, you can open the Control Centre again or press the red "button" in the upper left corner of the screen, where you usually have the time.
If you have a penchant for perfectionism, you may want to trim unnecessary footage from the smartphone menu that was recorded. To do this, you'll need to open the gallery (since the recorded video file will be saved there) and select Edit to trim the extra footage.
How to record a video from Netflix on Android
A similar scheme exists on Android smartphones, where after the tenth version of the operating system, an application that allows you to record the screen appeared.
You can access it through Quick Settings in the status bar.
Just like with the iPhone, you will need to launch the desired film or series on Netflix and start recording the screen through Quick Settings. A small floating panel that will appear after you start recording will help you manage the recording.
When you're done, go to the status bar and end the recording.
Just like in iOS, after recording, you can edit the file to remove all unnecessary content.
Earlier, OBOZREVATEL told how to fix screen burn-in on iPhone or Android.
Subscribe to OBOZREVATEL's Telegram and Viber channels to keep up with the latest news.