Trending:
How to print on iPhone much faster: a trick shown online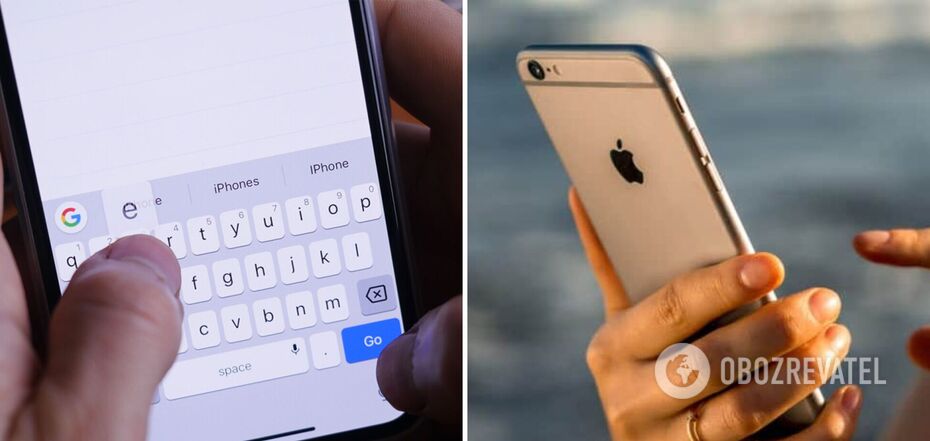 The function is available only on the Apple keyboard
Having to type a lot on a smartphone can be very tiring and annoying - the small keyboard is not very comfortable, and autocorrect keeps replacing words with something inappropriate. However, there is good news for owners of Apple gadgets. There is a way to type faster and more accurately on an iPhone.
According to The Sun, netizens were very surprised to find the QuickPath feature in their phones. In fact, it has been available since the release of iOS 13, but most users missed the arrival of such a convenient update. It allows you to type words without touching each letter individually, but by connecting them with a swipe. Simply tap the first letter of the word you want to type, and then swipe the rest of the letters without looking up. The system will recognise the word and enter it into the window or application you need. Also, when you take your finger off the screen, a space after the word will appear automatically.
An important note: this feature is only available for the original Apple keyboard. If you download a third-party version, it won't work.
In addition, iPhones have a shortcut feature for quickly typing words and phrases you use regularly. Let's say you need to send a specific quote, email address, phone number, or bank card number on a regular basis, etc. Go to the Settings menu, select the General tab, scroll to the Keyboard option, and tap the Text replacement option. In the window that opens, you can create your own shortcut and its replacement. The shortcut can be as short as you like, and the replacement can be as long as you like. After entering it using the built-in Apple keyboard, it will automatically turn into the desired text.
Earlier, OBOZREVATEL talked about the secret button in the iPhone and how to use it.
Subscribe to OBOZREVATEL's Telegram and Viber channels to keep up with the latest news.