Trending:
How to get rid of moths in kitchen cabinets: an easy way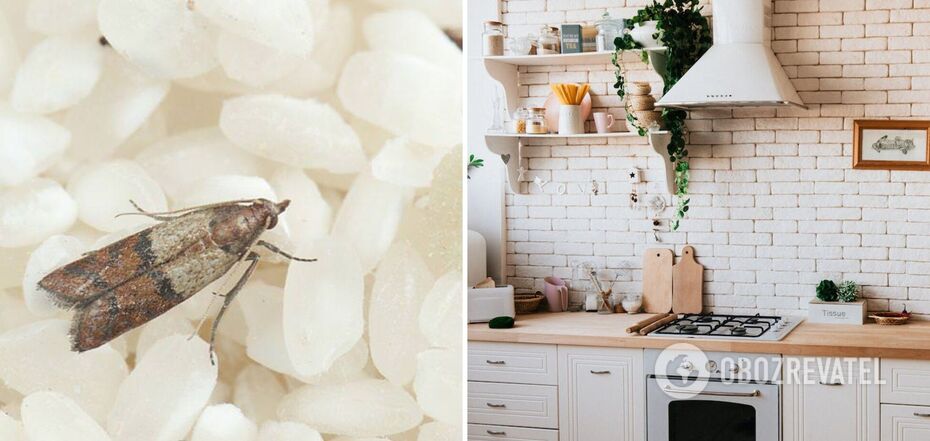 How to get rid of moths in kitchen cabinets
Moths in the kitchen are often found in dry foods such as cereals or spices. Although there are many chemical products that are effective in fighting this problem, they can be harmful to the health of the owners.
Moths are capable of laying up to 100 eggs at a time, and the larvae hatch within one to two weeks. A blogger under the nickname @goin1836 posted a video on TikTok, where he shared an interesting life hack to help avoid pests.
To do this, you will need garlic and paper towels. Garlic contains compounds that will repel insects with its pungent odor, so it can be used not only in the house but even outdoors.
Peel the garlic and wrap a few cloves in a napkin. Make as many bags as you have containers of dry food. Place a paper bag in each container and close it.
This simple life hack will save you money and protect your cereal from annoying insects.
You can also use natural herbs and combine them with garlic to create a more lasting and pleasant flavor. Lavender, rosemary, thyme, cloves, and eucalyptus are suitable for this purpose.
Earlier, OBOZREVATEL published four ways to get rid of moths in the house.
Subscribe to OBOZREVATEL's Telegram and Viber channels to keep up with the latest developments.