Trending:
How to fall asleep faster and not break the schedule: effective tips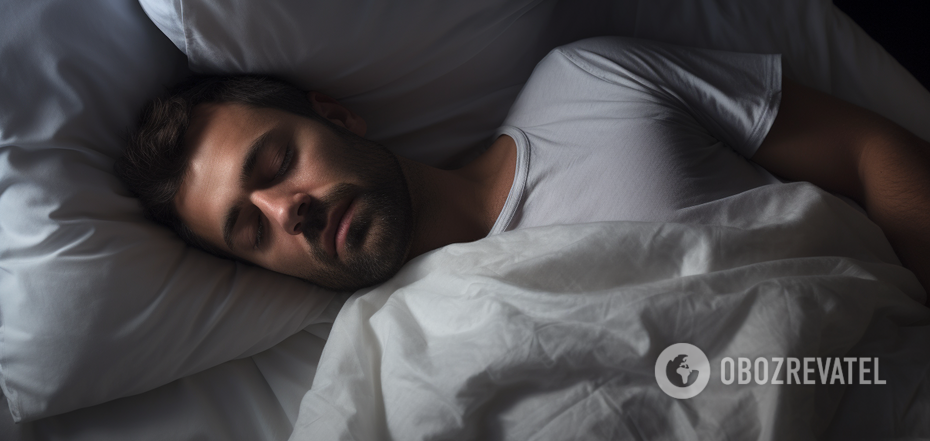 When trying to fall asleep, it is important not to overdo it
Sleep disturbance after time change is a common problem for many people. It can be difficult for us to adjust to a schedule shifted by even just one hour, and we toss and turn in bed for a long time in the evenings and then have trouble waking up in the morning.
Doctors say that you can get rid of the problem if you improve your sleep hygiene and make a few small changes to your daily routine. OBOZ.UA has collected effective tips on how to do this.
Do not force yourself to fall asleep
Lying in bed and tormenting yourself with thoughts that you can't fall asleep, but you need to, provokes stress, and stress prevents you from falling asleep. And you are driving yourself into a vicious circle. If sleep doesn't come to you within 15-20 minutes, get out of bed and try to do something that helps you relax - read a book, do some yoga exercises. Soon, you should feel tired and can go back to sleep.
Give up "doping"
You should stop drinking coffee about 12 hours before bedtime - this is how long caffeine continues to act on the brain. You should also avoid alcohol at night. Yes, it will help you fall asleep faster, but your sleep will not be sound and you will often wake up.
Create a cozy bedroom
To get a good night's sleep, you need to create the right conditions for yourself - the room should be dark and relatively cool. Therefore, close the windows and ventilate the room. Also, make sure that no sounds disturb you.
Put away your gadgets
Blue light from screens is one of the most influential factors that prevent you from falling asleep quickly. So put all gadgets away at least an hour before bedtime.
Arrange for some relaxation
Think about what helps you relax and de-stress, and practice it before bed. It can be a warm bath, meditation, a cup of herbal tea, reading - anything. The main thing is to train yourself to do these things before bed to disconnect from the worries of the day.
Don't forget about physical activity
Falling asleep well requires not only intellectual but also physical fatigue. Therefore, find time for some kind of activity during the day. You don't have to go to the gym. You can just walk for 30-40 minutes after work. This will be quite enough.
Do not overeat at night and do not go to bed hungry
Any imbalance in your diet interferes with good sleep. With a full stomach, you will suffer from a feeling of heaviness, and hunger will only make you think about the nightly raid on the refrigerator. Therefore, have a moderate dinner at least 2 hours before bedtime. Or better yet, 3 hours before.
Earlier, OBOZ.UA talked about the "bridge" technique, which will help you fall asleep even under severe stress and is suitable for children as well.
Subscribe to the OBOZ.UA channels in Telegram and Viber to keep up with the latest events.