Trending:
How to cut the arrows on garlic so as not to spoil the harvest: lifehack for vegetable gardeners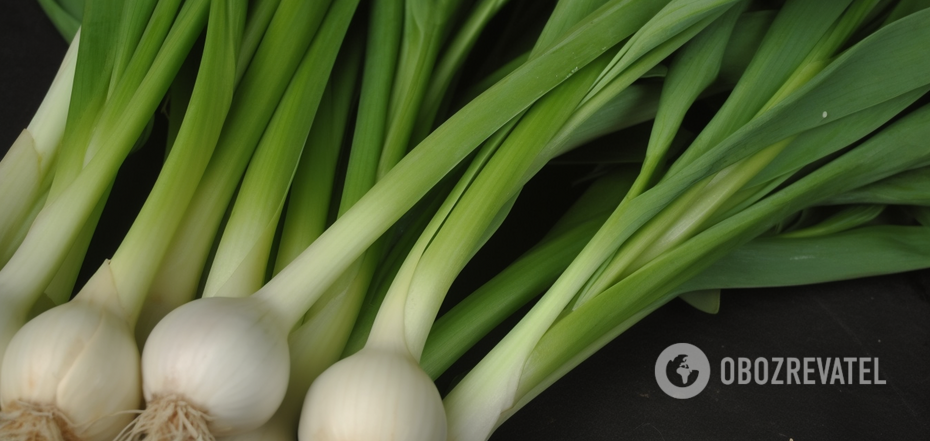 Arrows not removed in time can make garlic small and unpalatable.
Growth into an arrow is not only harmful to onions. It can also spoil the garlic harvest. Therefore, the advice to ensure that the vegetable does not release arrows and remove them in time is almost the first on the list for those who want to grow it. However, the wrong procedure can also seriously damage the plant.
OBOZREVATEL understood how to properly remove arrows on garlic so as not to expose it to the risk of plant infections. After that, it should only get stronger and give a good harvest.
The arrow is the shoot of garlic, on which its seeds are subsequently formed. The plant puts all its strength into it and pays less attention to the formation of the underground part. Usually, garlic releases such shoots in June, but it can also happen in July.
It is better to remove the arrows when they have already formed but have not yet had time to ripen. To see if this is the case, you can try to bend the curl at the end. If you can do this easily, then it's time to fix the problem.
It is better to choose dry weather for pruning arrows. Then the cut will dry quickly and it will not get an infection. The ideal time for the procedure is early morning so that the sun during the day can accelerate the process.
To properly cut the arrow you need to step back about a centimeter from the ground and cut it off horizontally. The sharper the secateurs or scissors, the better. Before carrying out pruning, you should disinfect the tool or at least scald it with boiling water.
Earlier OBOZREVATEL told you how to tell when it is time to dig potatoes.
Subscribe to OBOZREVATEL channels in Telegram, Viber and Threads to be aware of the latest events.