Trending:
How to clean a mirror quickly: a method that will surprise you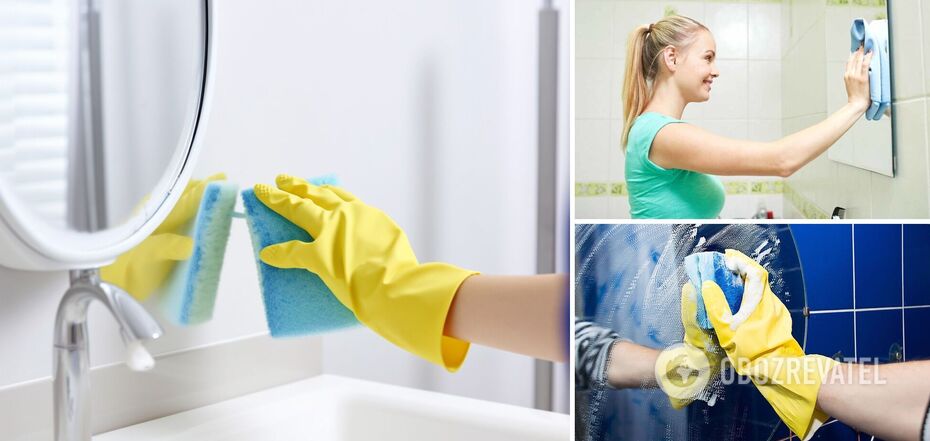 How to clean a mirror without leaving streaks
There are many folk ways to clean grease and stains from a mirror. However, the task with the star is to do it without leaving streaks. You can buy store-bought products containing antistatic, ammonia and ethyl alcohol.
Popularly used as well are the tiphacks using vinegar, salt or citric acid, which are all-purpose cleaners that will help clean the stains. But there is another little-known, but no less effective tool for cleaning mirrors. Read how an ordinary milk will help in this - read in the article OBOZREVATEL.
If other products leave streaks on the glass, milk will cope with the challenge quickly and perfectly. Not many people know about this method and, let's be honest, at first glance it seems a bit strange.
In fact, everything is very simple. After cleaning the surface of the mirror from dust, dirt and oil stains, wipe it with milk. In a small container - a cup or a shallow plate - pour a little milk. Then, soaking a rag or soft sponge in it, you should polish the surface of the mirror, on which there were streaks from the pre-wash.
Similarly, toothpaste will cope with streaks. Like milk, it is able to remove all stains in a few minutes.
By the way, frozen toothpaste helps in cleaning. It can be used to clean carpets, tile joints, and even kitchenware. Read more about little-known properties of toothpaste in this article.
Earlier OBOZREVATEL told about three cheap window cleaning best practices.
Subscribe to OBOZREVATEL channels on Telegram and Viber to keep up with the latest events.