Trending:
How the star of the movie "Cadets" Korchevnikov became the mouthpiece of Russian propaganda and what "payback" hit him: it is already difficult for him to speak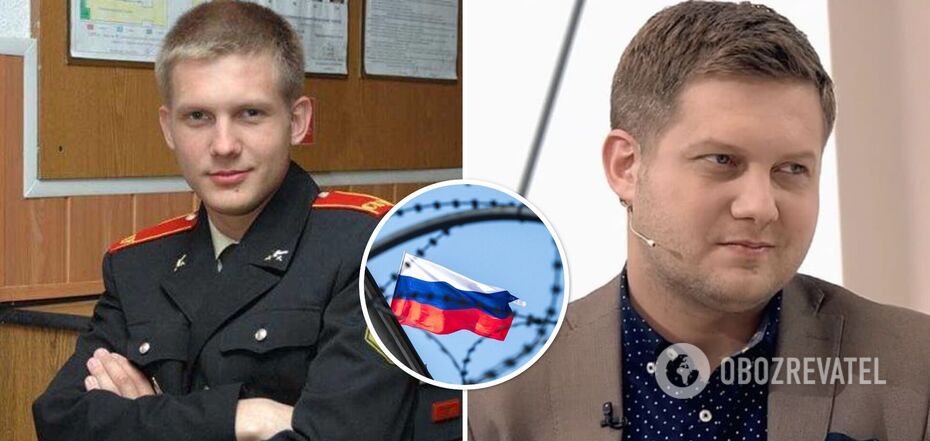 Korchevnikov on January 15, 2023 was added to the sanctions list of Ukraine
The star of the series "Cadets", Russian actor Boris Korchevnikov has long been known for his position of support for the Putin regime and the war in Ukraine. He calls Donbass Russia and justifies the genocide of Ukrainians with harsh spiritual laws. In addition, the odious host, following the sanctions imposed against him, says that he will soon come to Kyiv.
On December 16, 2022, amid Russia's invasion of Ukraine, Korchevnikov was placed on the sanctions lists of all EU countries for spreading Russian propaganda. On December 21, 2022, the ardent Putin fan fell under the sanctions of Switzerland, and on January 15, 2023 - Ukraine. OBOZREVATEL decided to remember what other absurd statements the Russian made about Ukraine and what punishment he received.
Once, the Putinist could not hide his insult and burst into tears on air because Russians don't want to go and fight for their country. He called those who are not ready to die for Russia "garbage".
"What is it, our Motherland, if someone gives his life for it. And I don't love it! She is worth the sacrifice of her life! For her and for me! How can I go on living?! If you can't change the way you feel about your country even then, you're a dead end! You're nothing, you're nothing! Nothing can teach you patriotism or humanity. You're nothing, you're garbage!" the anchorman made an incoherent speech.
After everything was said about the Ukrainians, Korchevnikov, who believes that God will punish everyone for their sins, was in poor health. He has begun to have problems with his facial expressions and diction, he has clearly put on weight and can no longer impersonate a vigorous man. According to Russian media, he is losing his hearing. He also complained to studio guests that he suffered meningitis in early childhood, which left him deaf in one ear.
The actor was born on July 20, 1982 in Moscow. In January 2018, he was registered as Vladimir Putin's proxy in the presidential election on March 18 of the same year, and on June 28, 2019, he was included by the Russian President in the Public Chamber of the Russian Federation. As Boris recounted, in 2015 he underwent surgery to remove a benign brain tumor.
Recently OVOZREVATEL wrote that the role of Lyudmila Vasnetsova, the mother of five girls in the series "Daddy's Daughters", played by native of Odessa Nonna Grishaeva. With the outbreak of full-scale war it has taken a silent position, although it does occasionally promote propaganda narratives to the masses.
Only verified information on our Telegram channel Obozrevatel and Viber. Do not be fooled by fakes!