Trending:
How old is independent Ukraine: what anniversary is celebrated in 2023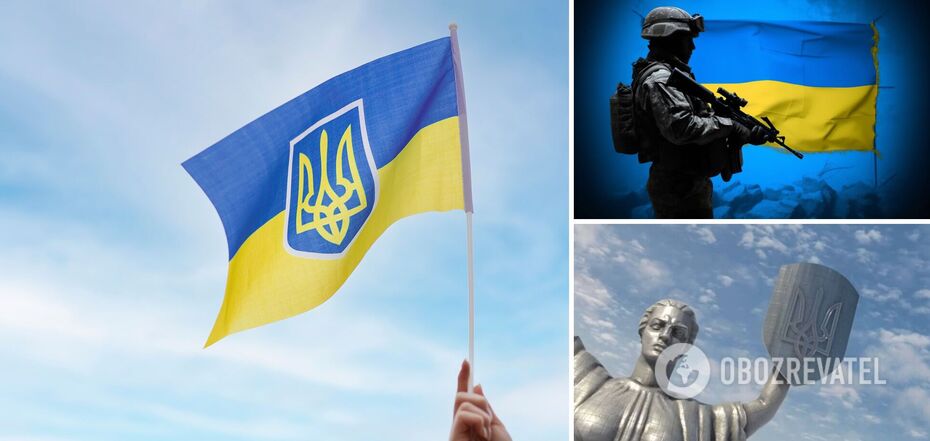 Independence Day of Ukraine 2023
On August 24, 2023, Ukrainians celebrate the 32nd anniversary of the proclamation of independence. For the second time celebrating the main state holiday in the conditions of a full-scale war, we have realized the special significance of this day and know what a high price we pay for freedom and independence.
August 24, 1991 is an epochal date in the history of Ukraine. As celebrated independence in 1991 and 1992 - read in the material OBOZREVATEL.
How celebrated independence in 1991
In the last months of the Soviet Union, the date of adoption of the Declaration of State Sovereignty - July 16, 1990 - was considered the Independence Day of Ukraine. On September 30, 1990, a rally of the People's movement took place, where they called for Ukraine's withdrawal from the USSR.
That is, the first anniversary of independence Ukrainians celebrated not on August 24, but on July 16, 1991. The date was timed to the adoption of the "Declaration of State Sovereignty" by the Parliament. The political and economic independence of our state from the USSR was proclaimed, Ukrainian citizenship was established. It was also necessary to create its own Constitution, armed forces and financial system. Officially, however, Ukraine was still a republic within the USSR.
'The first mass events for Independence Day were very communist. The Communist Party leadership laid flowers at Lenin's monument, followed by celebrations at the Ukraine Palace - these were standard Soviet rituals, others the authorities of the time simply did not know.
And people took to the streets. Khreshchatyk was flying blue and yellow flags - there was a march of many thousands. On Maidan in the evening there was a performance of Ukrainian bands and performers and a festive fireworks sounded.
Independence-1992
In 1992 independence was celebrated on August 24. The Verkhovna Rada adopted the "Act of Proclamation of Independence of Ukraine", and on December 1, 1991 the All-Ukrainian referendum was held. It became necessary to change the date of celebration. On February 20, 1992 the Verkhovna Rada adopted a resolution to celebrate Independence Day on August 24.
In 1992 there were already more national symbols. The Parliament officially approved the blue-yellow flag and the national anthem. In general, the celebration did not differ from the previous year: a march, public festivities, performances of artists and fireworks.
Earlier OBOZREVATEL reported that on Independence Day-2023 on Khreshchatyk will show an exhibition of destroyed equipment of Russian kafirs.
Subscribe to OBOZREVATEL channels in Telegram and Viber to keep abreast of the latest events.